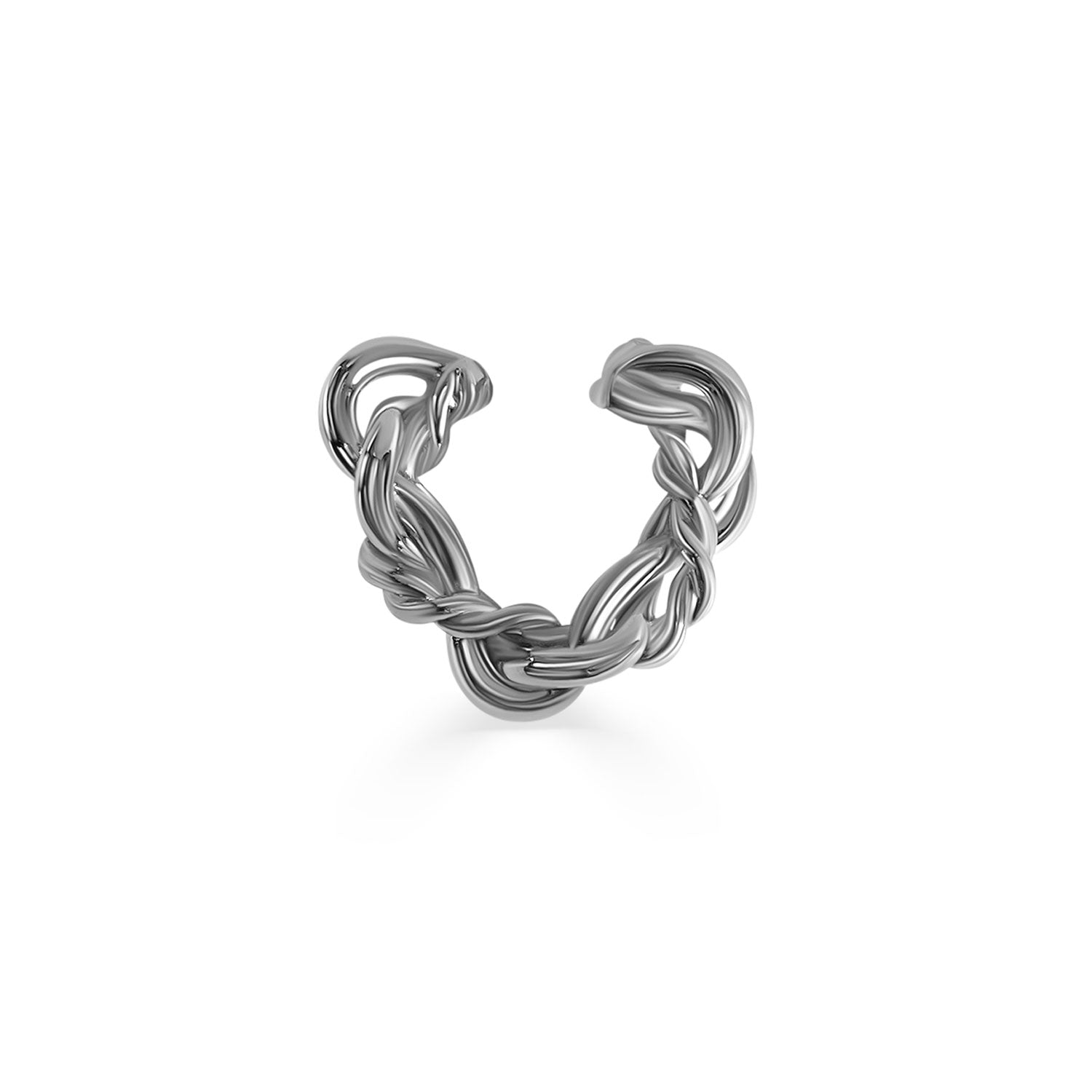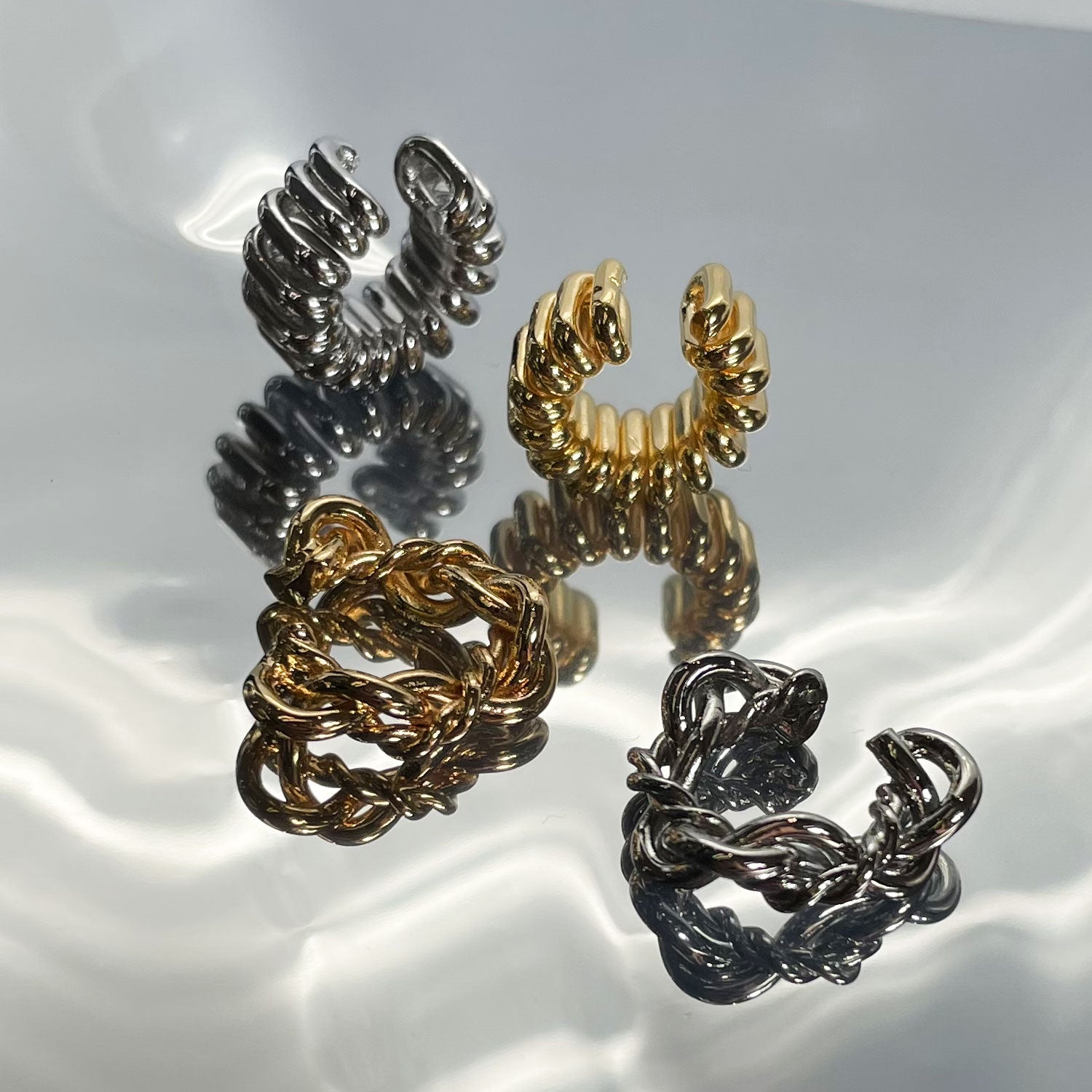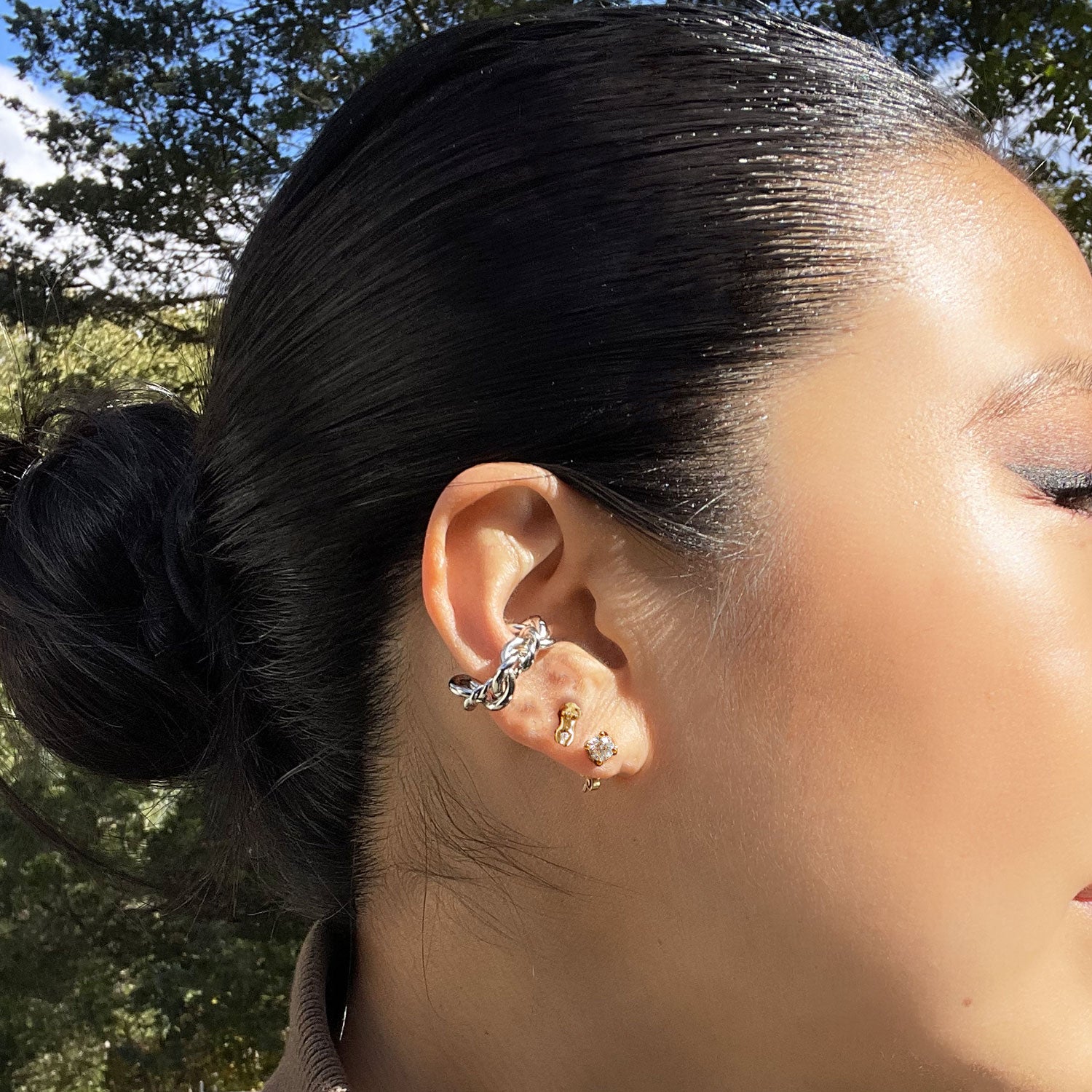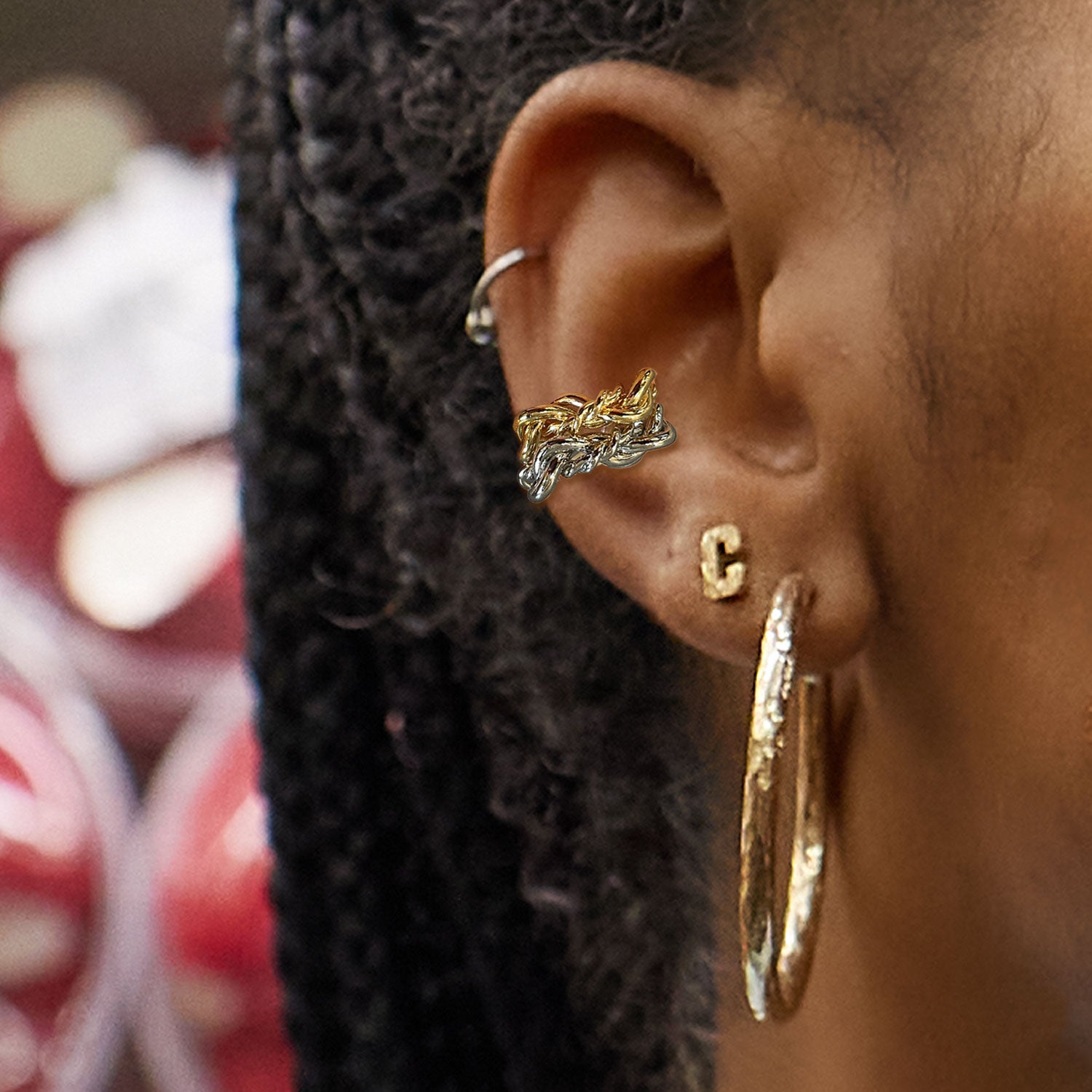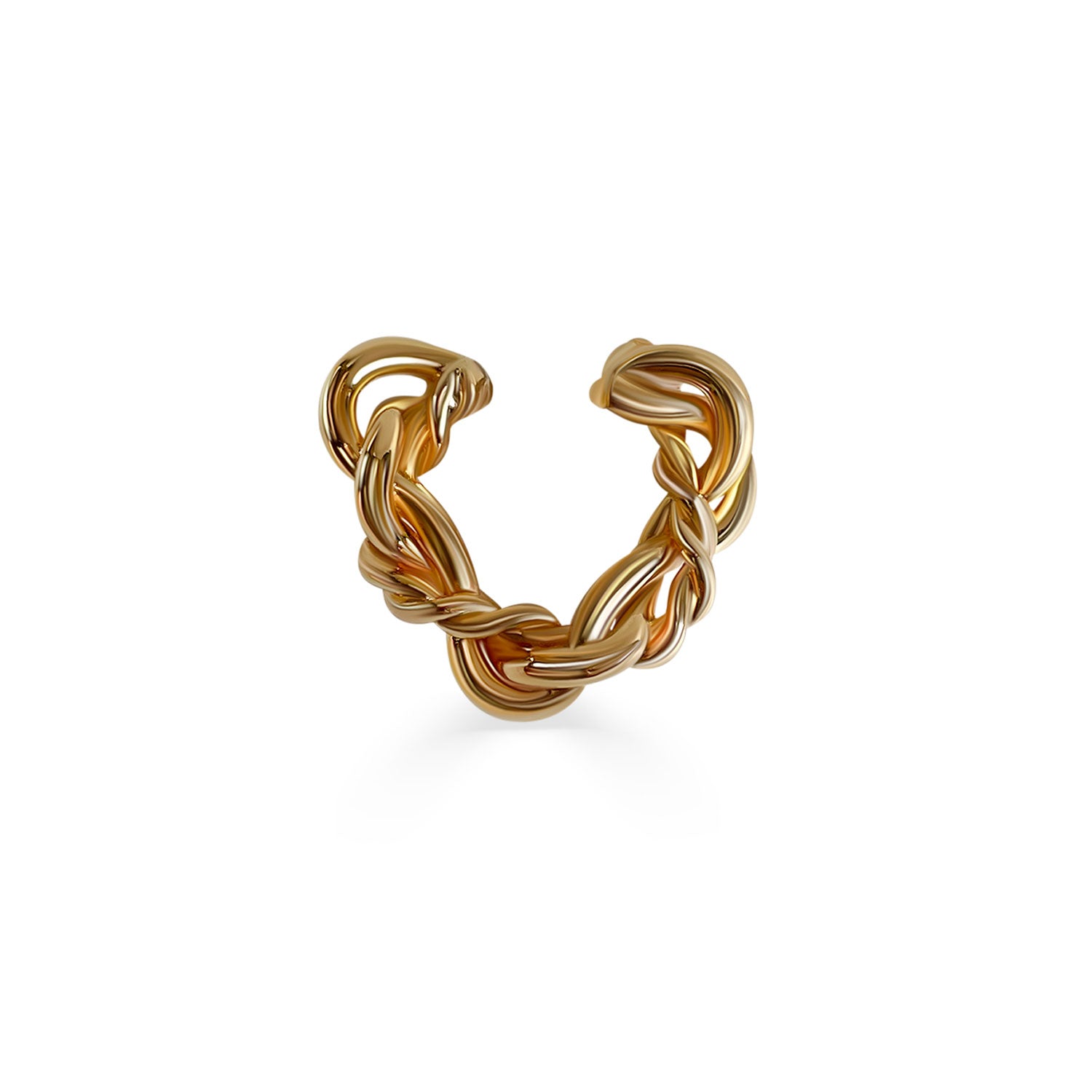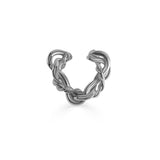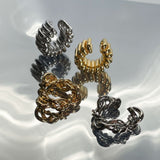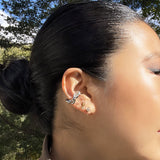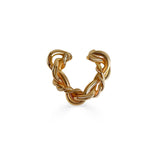 A nod to the nostalgic elastic twisted friendship bracelets of the past, updated for today's style. The Spiral Twist design is both playful and comfortable, adding a whimsical touch to any outfit. 
Made in Recycled Brass.

Handcrafted in South Korea.

Height: Approximately 16mm.

Thickness: Approximately 5mm. 

Internal diameter: 8mm.

Due to the thickness of the ear cuff, this is not adjustable. 

Single Ear Cuff Only.