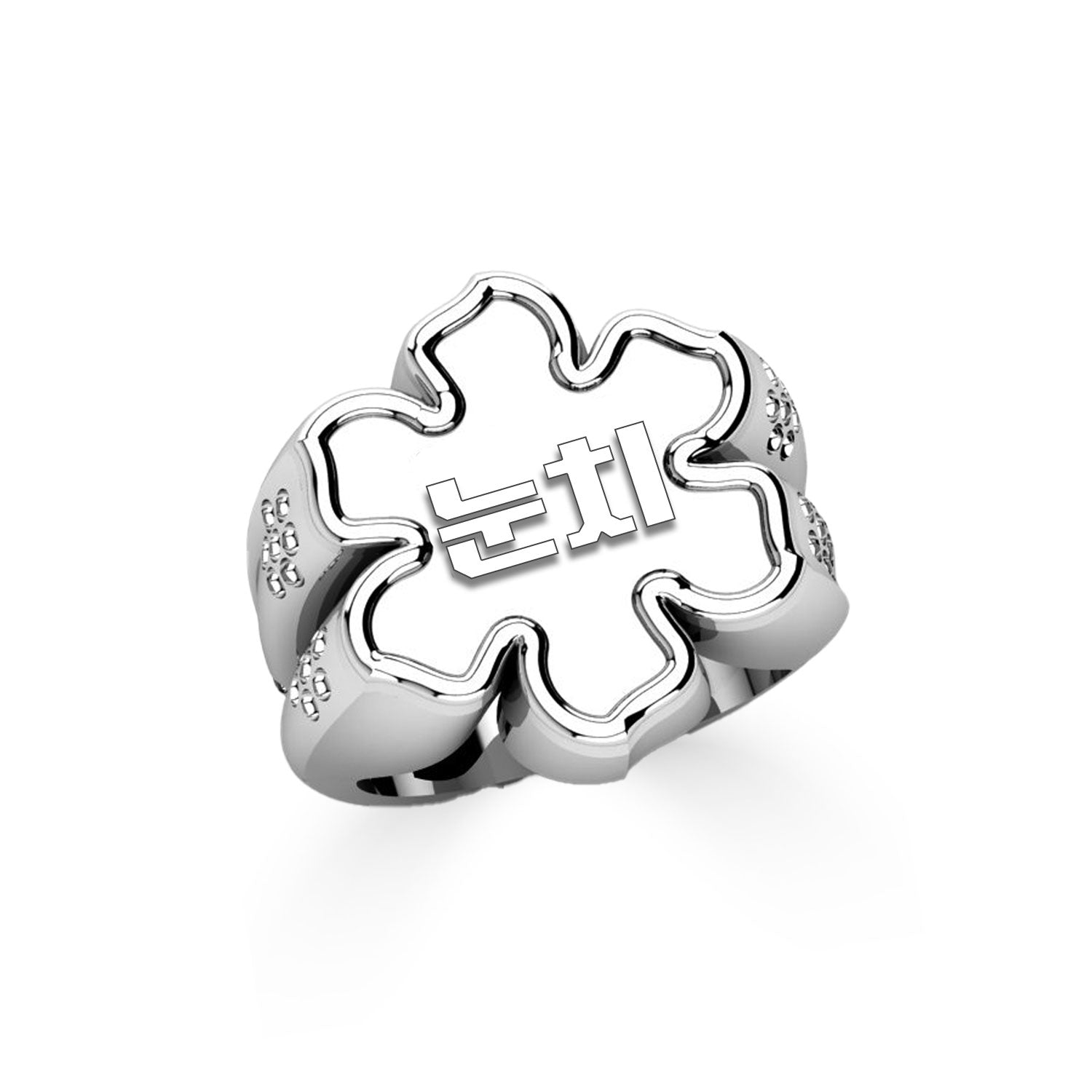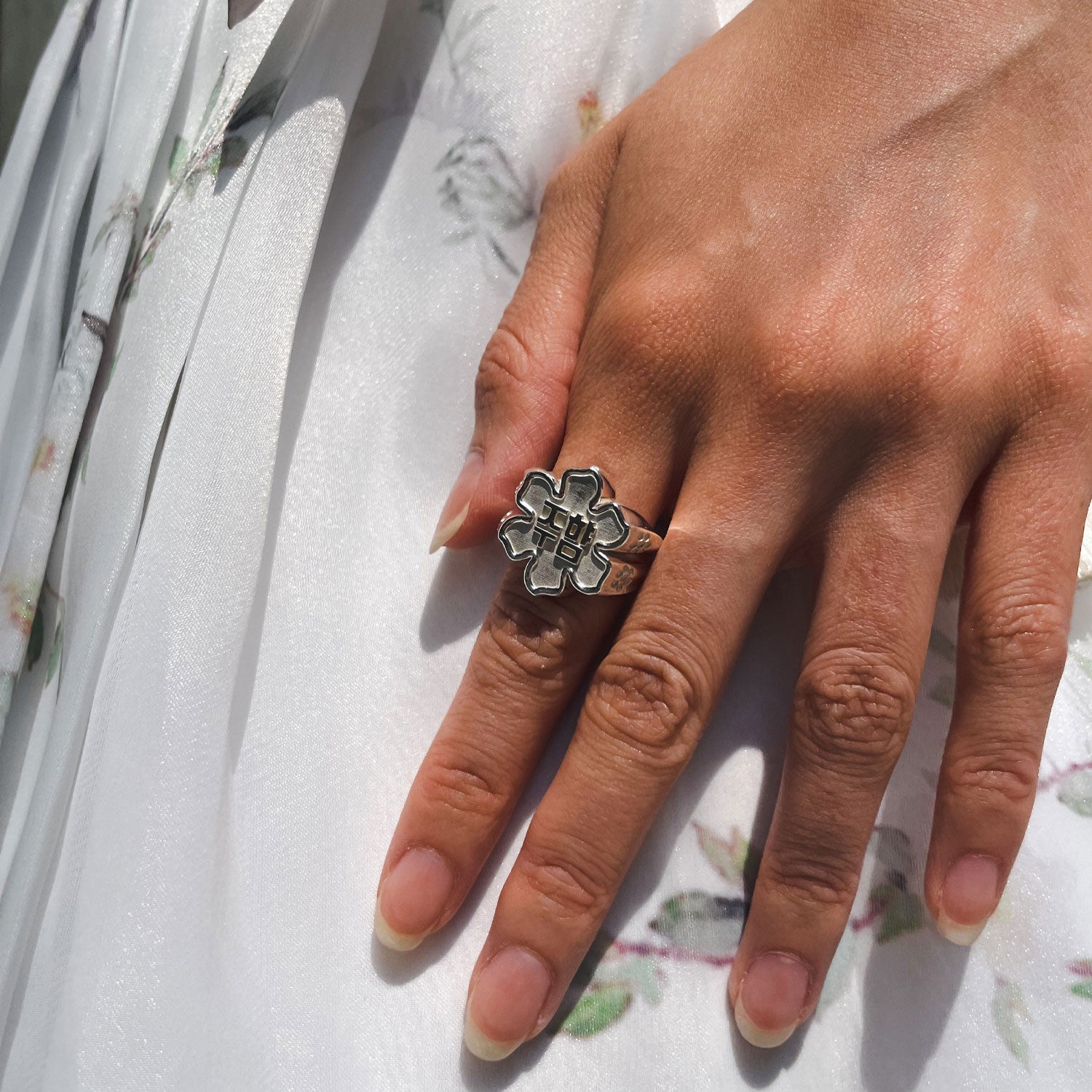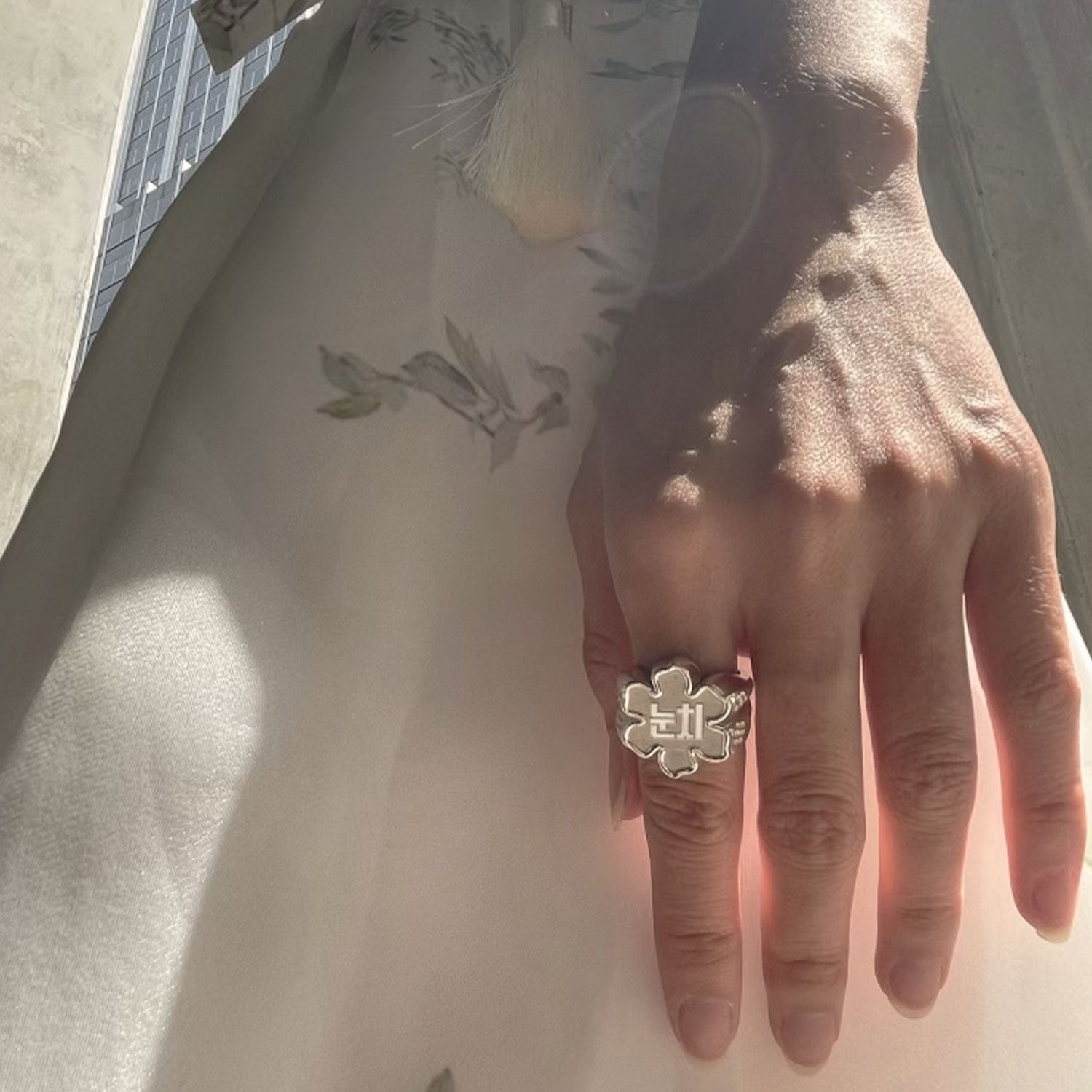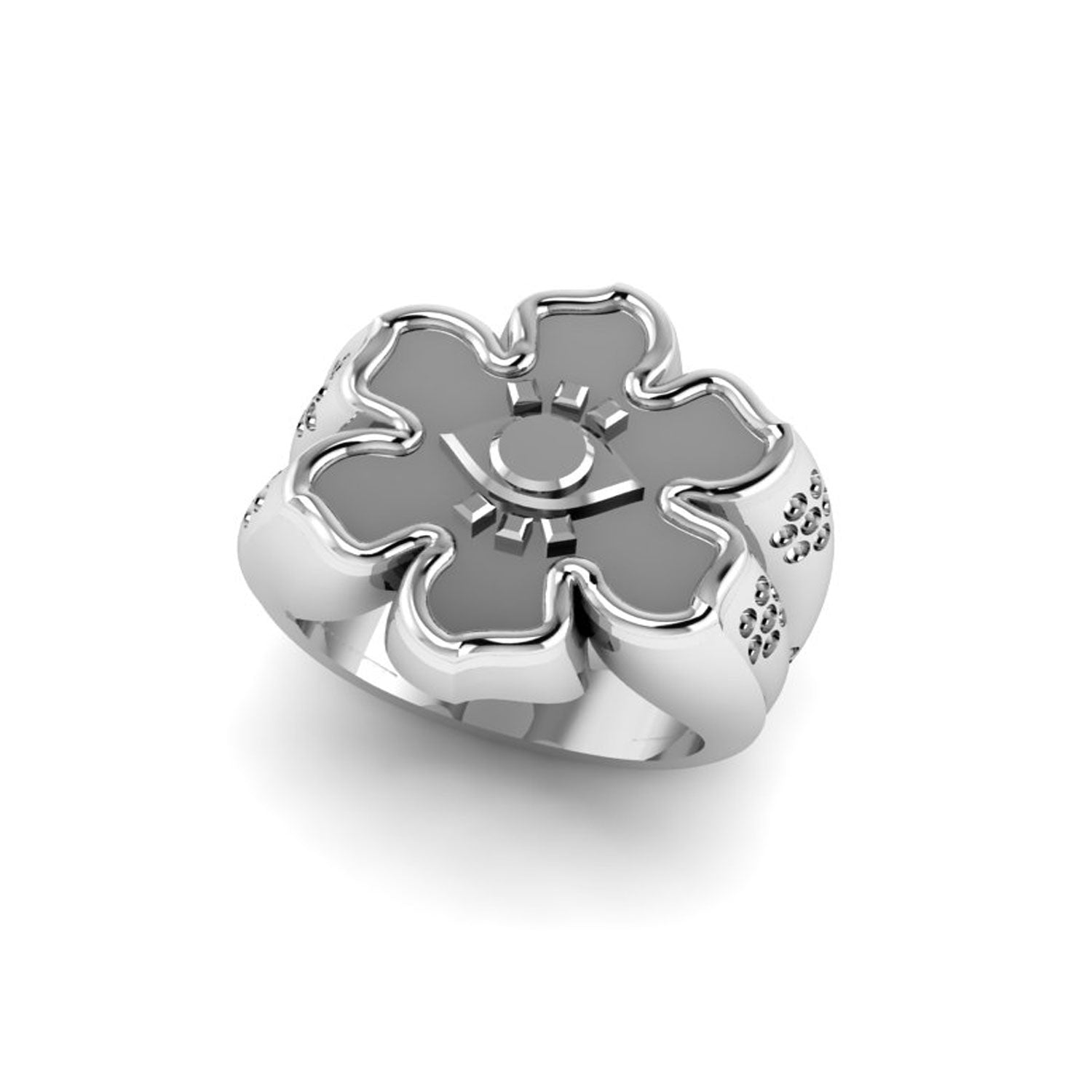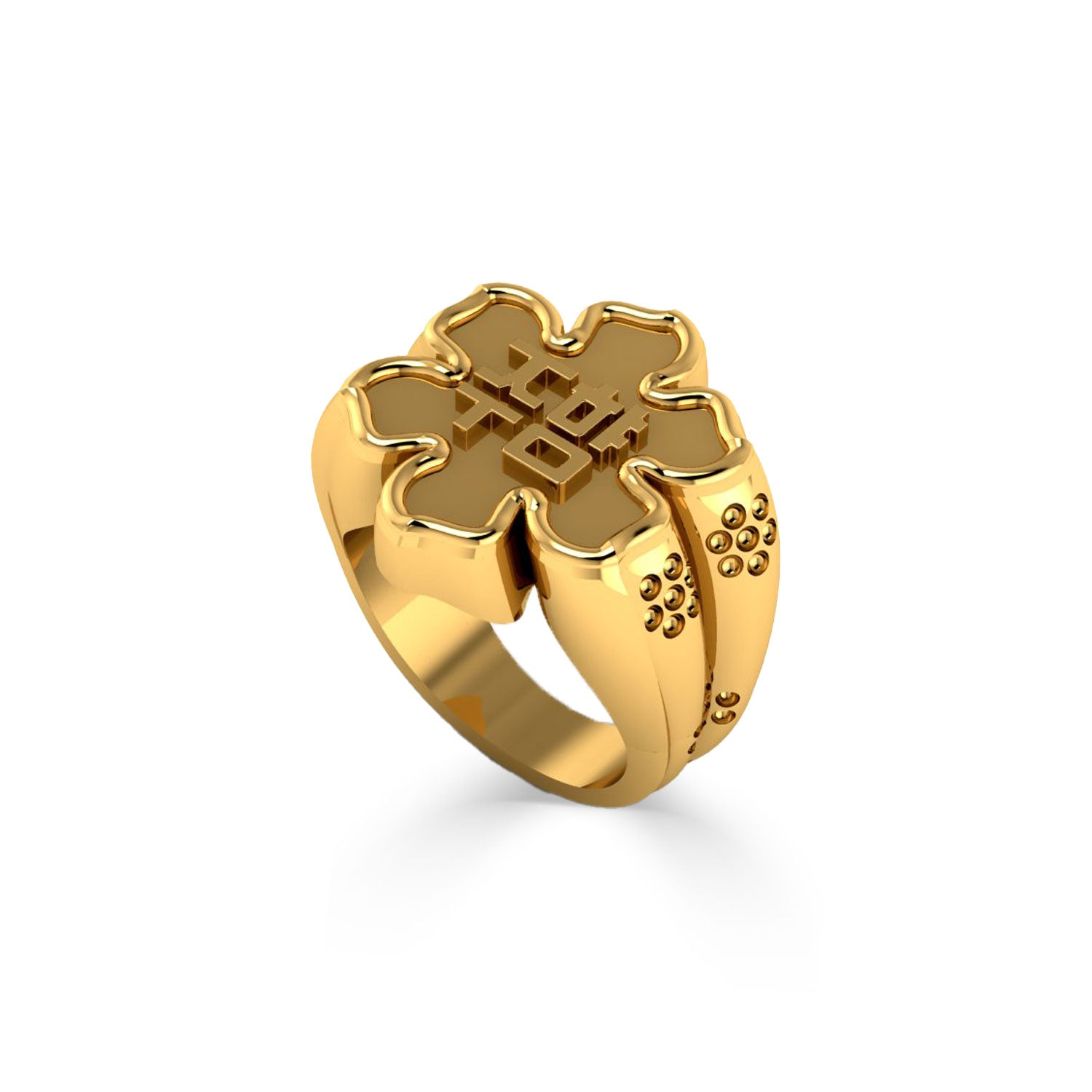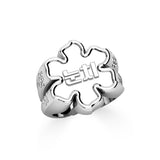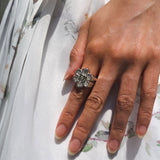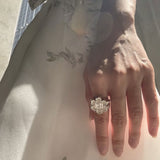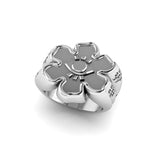 Customize with your name (in any language) AND in the design of your choice at no extra cost.  
Our tribute to our Korean American heritage, this ring is our way of embracing cultural pride and celebrating the power of identity. To us, names hold profound significance. It tells our story and is a testament to our life journey. Consider this your canvas to create something more than jewelry: wear a narrative, a connection, and a bold declaration of who you are. 
Enter your personalization below as you'd like it printed. If you'd like a particular design, email contact@livenunchi.com with the details listing the Order # in the subject. 
This item spends an estimated 8-14 business days in production before shipping. Please place your custom orders accordingly with enough time to be made and shipped. 
Selecting expedited shipping will not prioritize the order.
Available in Brass, Sterling Silver, and 10K Solid Gold. 
Name design is not an engraving; all text and designs are built into the ring model and are fully raised from the face of the ring. 
Height: Approximately 20mm. 
All prices include the cost of building your one-of-a-kind model and one revision. More than one revision will incur additional costs. 
PERSONALIZED/CUSTOM ITEMS ARE FINAL SALE AND CANNOT BE RETURNED OR EXCHANGED.