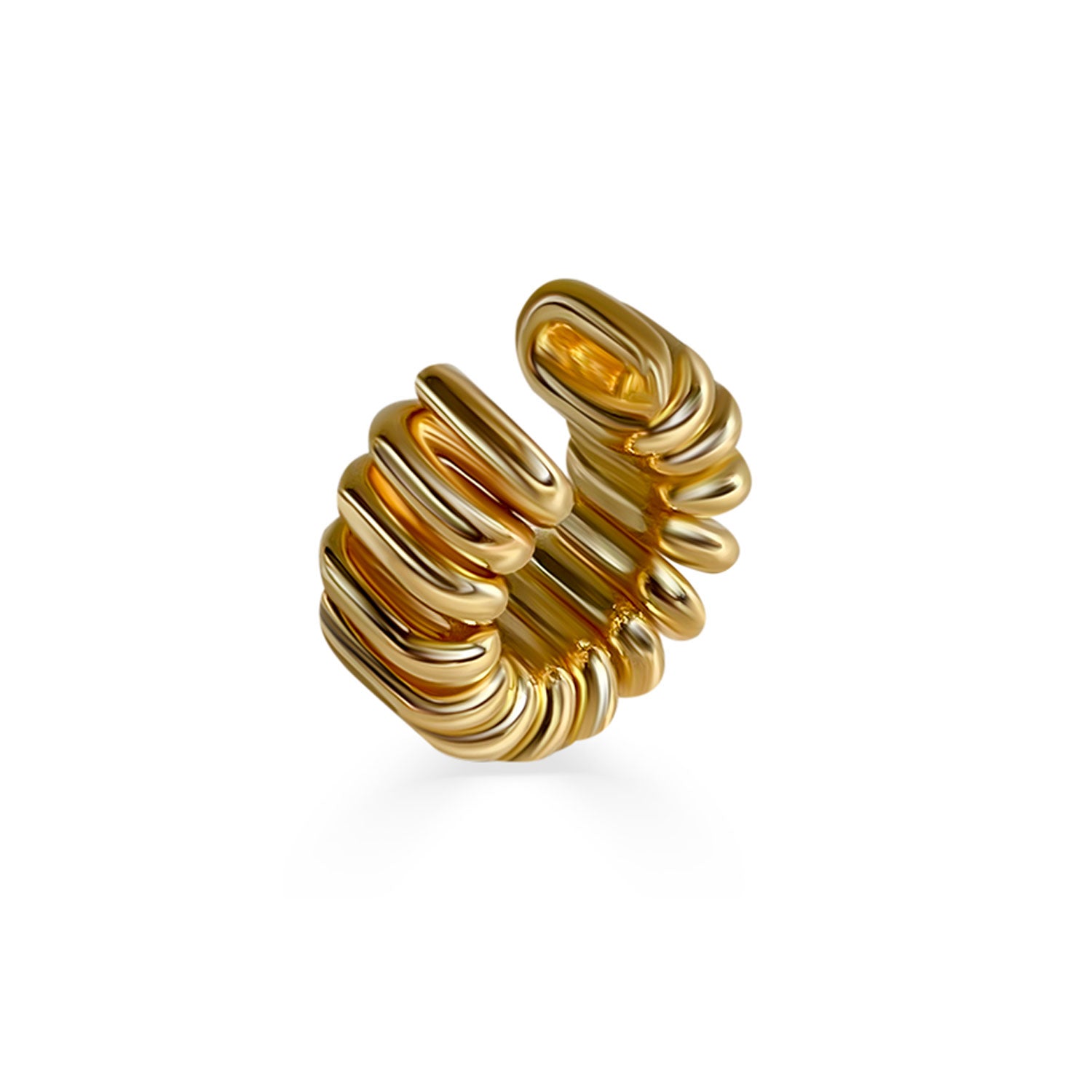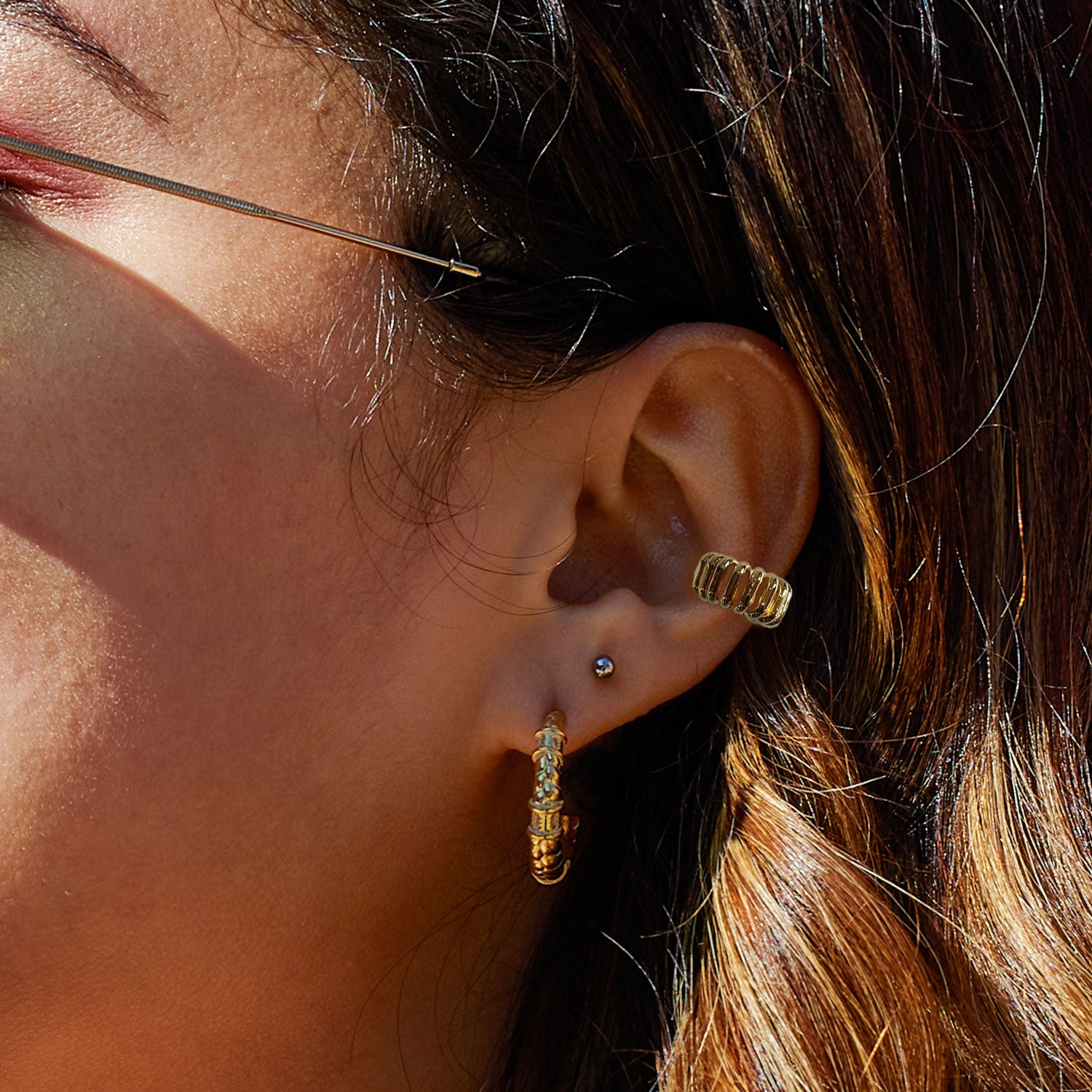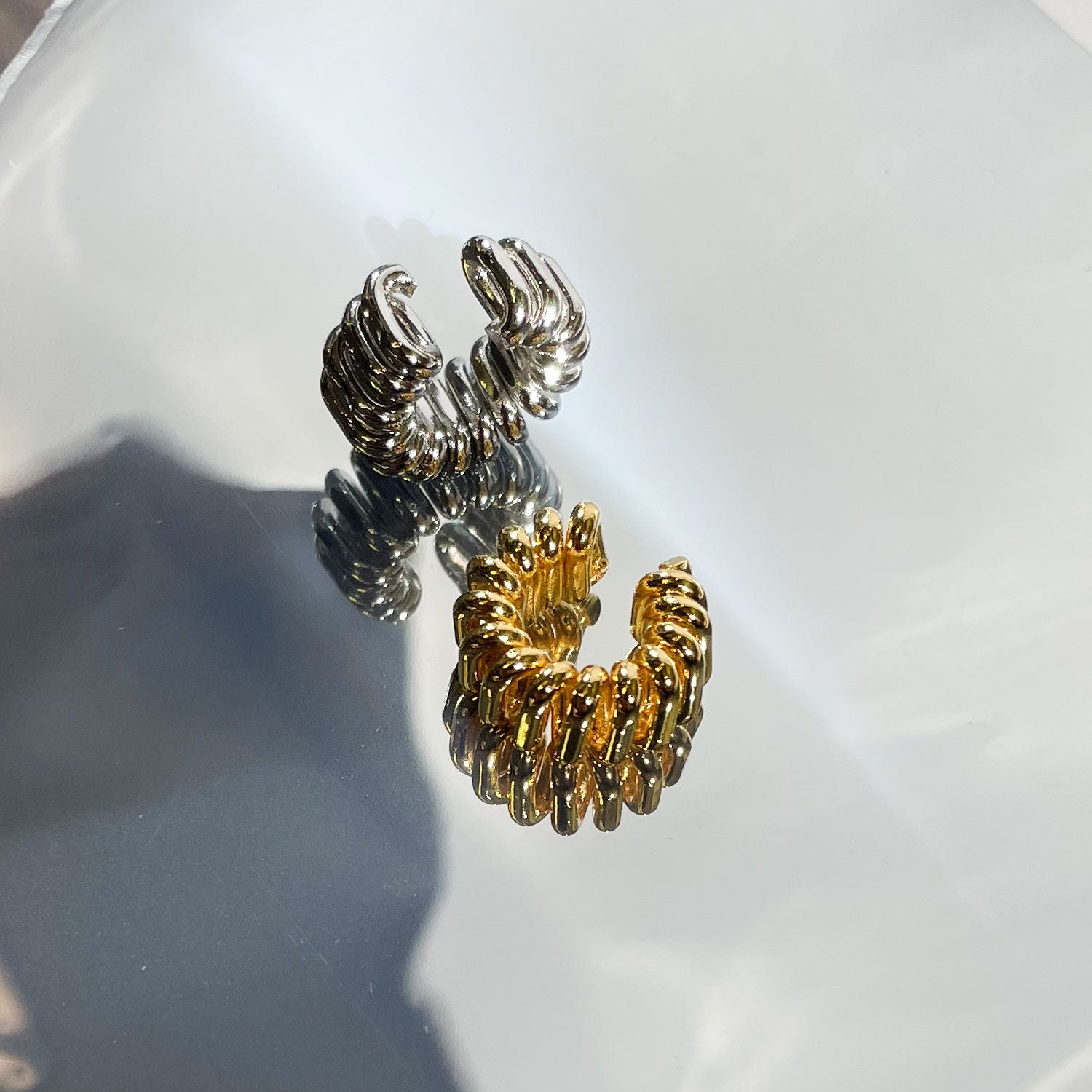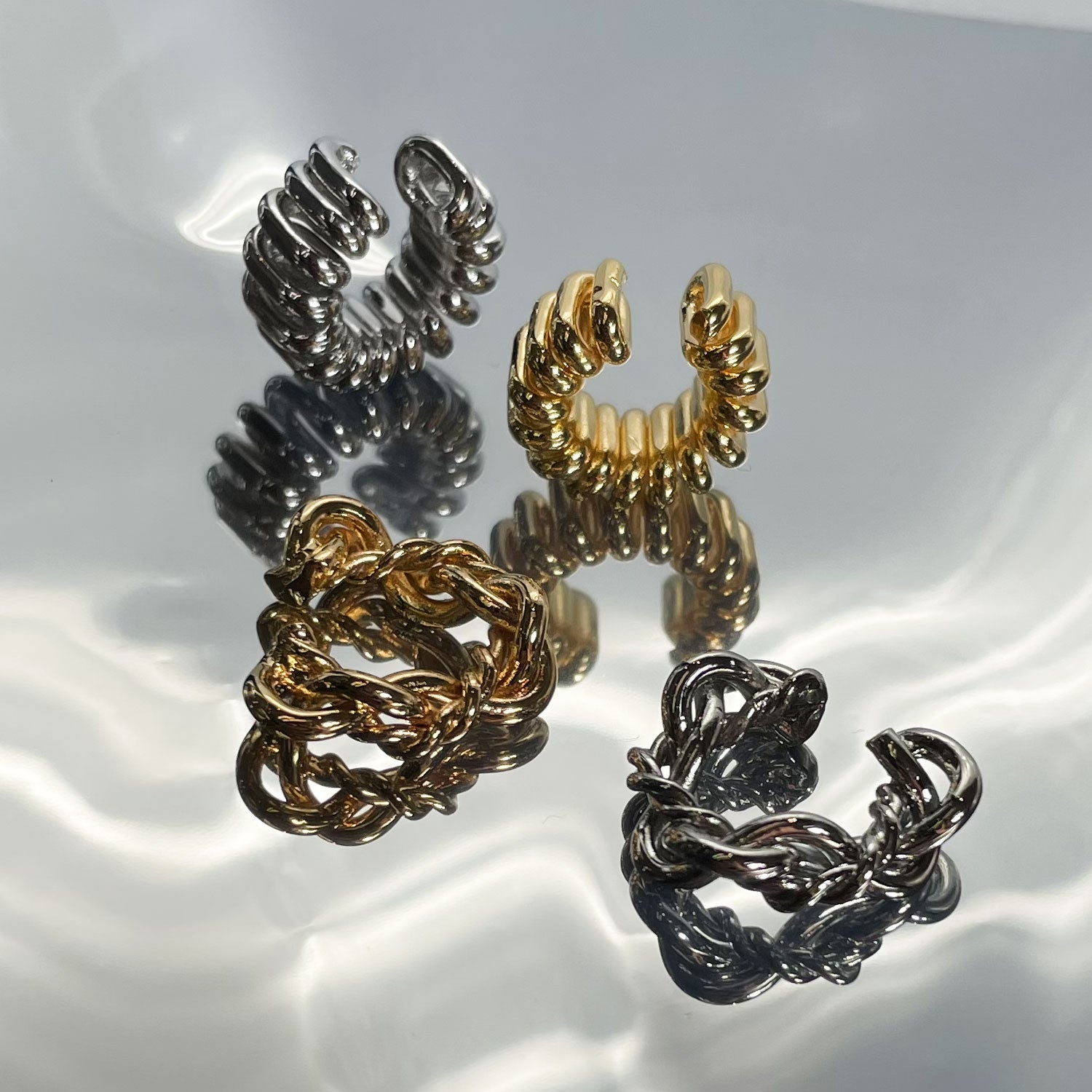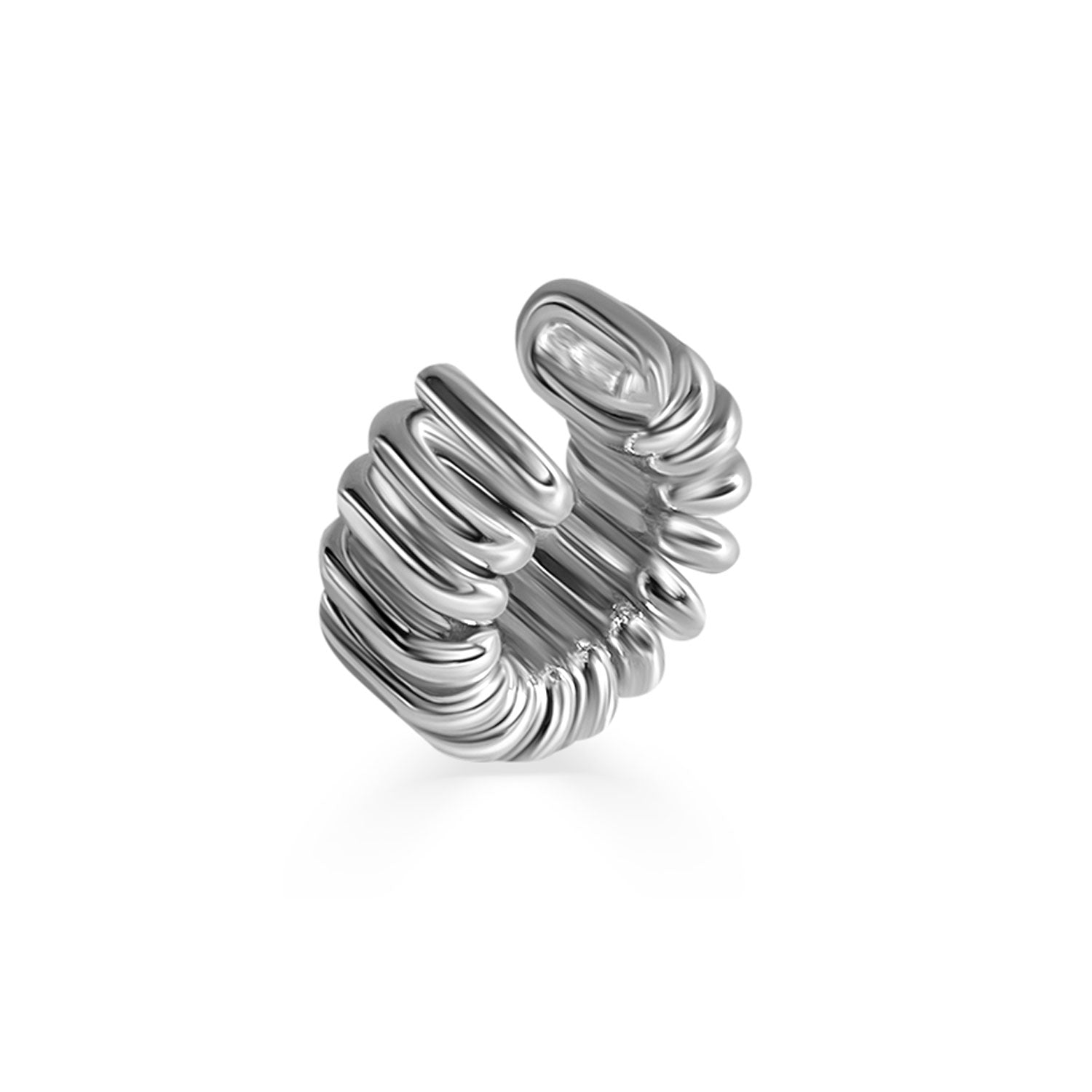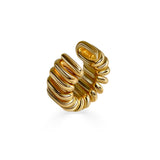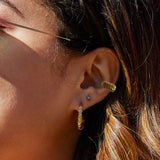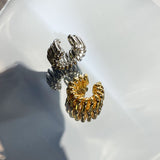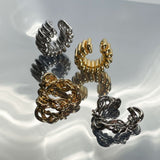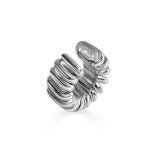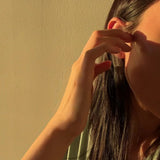 Step back in time with the Coiled Ear Cuff, inspired by the vintage charm of old fashioned telephone cords. Slip this ear cuff into your everyday stack for a bold twist. 
Made in Recycled Brass.

Handcrafted in South Korea.

Height: Approximately 19mm.

Thickness: Approximately 10mm. 

Internal diameter: 8mm.

Due to the thickness of the ear cuff, this is not adjustable. 

Single Ear Cuff Only.