Carin Luna-Ostaseski
BREAKING BARRIERS: CARIN LUNA-OSTASESKI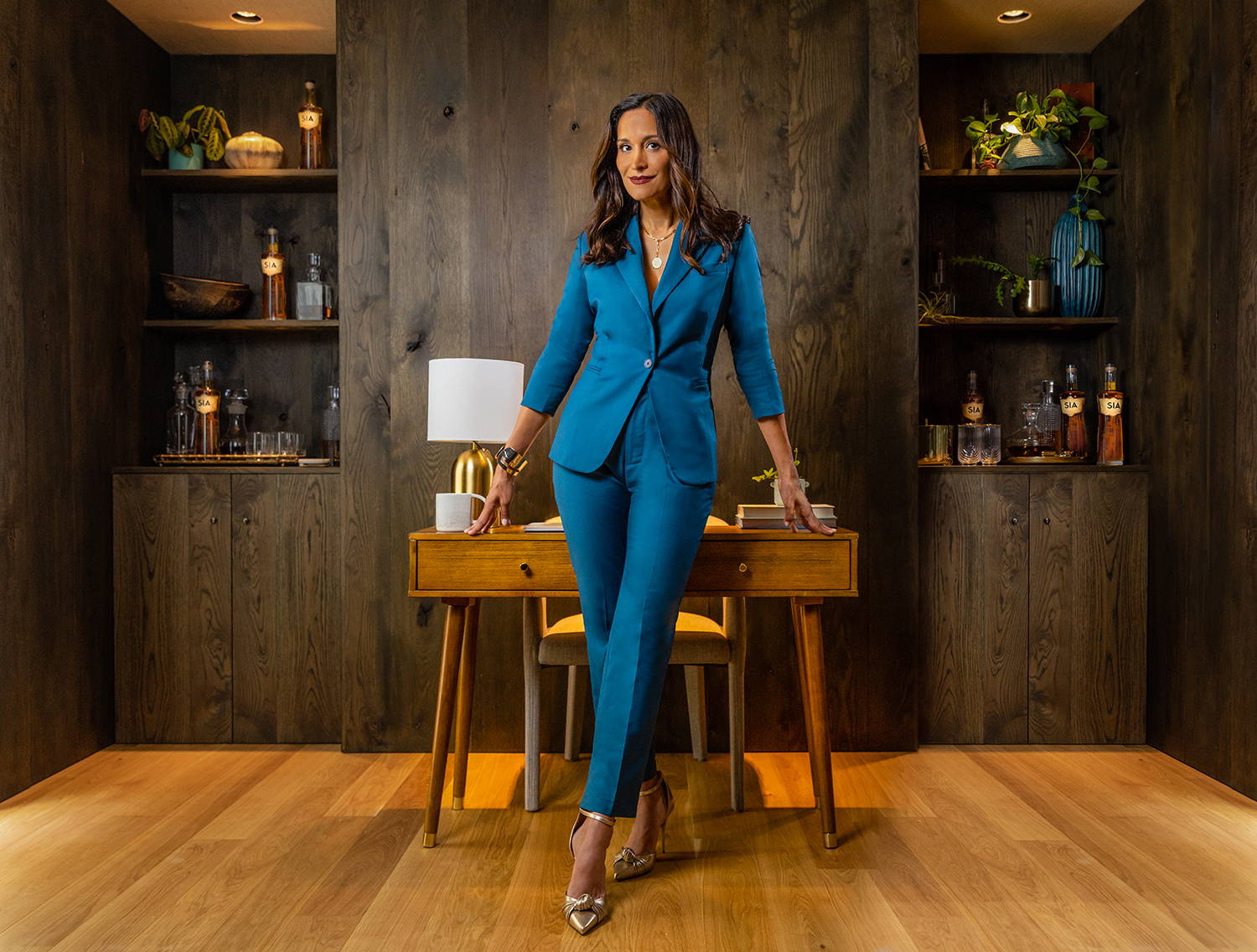 Tell us about your mission.
Our mission is to challenge conventions and inspire others to achieve the unexpected. I'm proud to say that for nearly a decade, SIA Scotch Whisky has been committed to donating a portion of sales to organizations that help support entrepreneurs – the dreamers that are shaping the future.
We formally launched The Entrepreneurial Spirit Fund in 2021, with the commitment to support minority small business owners. To-date, SIA Scotch Whisky has pledged over $350,000 to support these entrepreneurs of color. This multi-year program re-launched last August 2022 with a focus on the food, beverage, and hospitality industry. The groundbreaking grant program offers recipients the opportunity to be matched with the capital, resources and mentorship needed to make their entrepreneurial dreams a reality.
We know that hard work and perseverance is important but sometimes you also need a little help. And we are the "people" willing to support you.
What problem are you trying to solve with your mission?
In the last decade, entrepreneurs of color represented over 50% of new businesses started and creating 4.7 million new jobs, yet this group is still largely excluded in funding. Minority small business owners have always faced obstacles, but their challenges continue in today's climate as they adapt to consumers' ever-evolving preferences and spending behaviors, adjust to increased at-home demand, and face supply chain disruptions. This is one of the reasons that in 2021 we launched The Entrepreneurial Spirit Fund by SIA Scotch - to help support and inspire other underrepresented entrepreneurs achieve their dreams just like I did.
But there's so much more we can do. As consumers we need to acknowledge the lack of capital that minority entrepreneurs face, invest in small businesses, and hire locally. It is our responsibility to embrace the cultural diversity that helps define our country.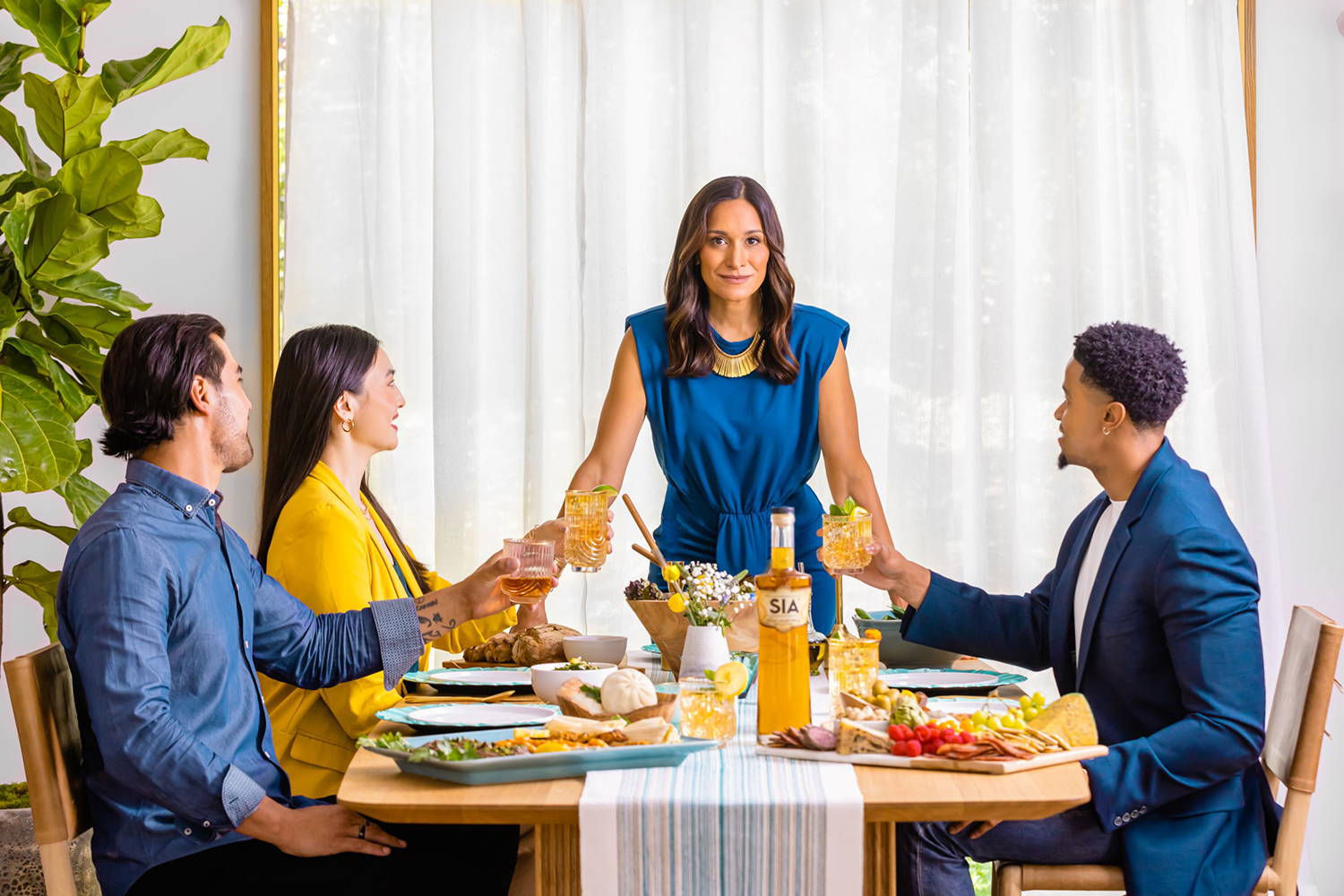 What led you here?
In my mid-20s, I would not have considered myself a scotch whisky lover. But a friend encouraged me to try something new, and hosted a tasting for me, which changed my life. I began at a local spirits purveyor, sampling over 300 bottles of whiskies and scotches, and fell in love with the category, becoming a dedicated student of the spirit. Eventually, I left my 17-year career as a creative director and funded SIA Scotch Whisky on Kickstarter, pursuing my dream of becoming a successful entrepreneur and one of the first Hispanic people in history to create a Scotch Whisky company. 
Even though it might sound easy, it was an uphill battle. There was a lot of rejection in this journey, and it would be a lie to say it didn't challenge me. But there were also many moments of hope – and that's what pushed me forward. Handling whatever is thrown at you by maintaining a positive attitude and taking it just one step at a time is the only way to success.
What's your vision for SIA Scotch Whiskey?
My vision was to create a Scotch whisky that would change the way people thought about the drink. I wanted to build a modern brand that would challenge traditional notions and break barriers. A drink that is not only for your grandfather but for him, her, and them – the perfect blend for both the spirit connoisseur and the curious.
If I could have a magic wand, I would swing it to give minority entrepreneurs access to the capital and resources needed to grow their businesses while receiving the support they deserve from their community. The more we elevate small businesses around us, the better it is for the future of the community.
How did your identity play a role in your cause?
As long as you are alive, you will continue to discover yourself and you will learn to either love or adapt to the circumstances.
As a first-generation Cuban American woman in a male-dominated industry, I am intimately familiar with the challenges entrepreneurs of color face every day. I struggled to launch SIA, experiencing constant uphill battles, from securing funding to navigating a complex regulatory environment and acquiring investors. After years of sacrifice, I was finally able to get SIA crowdfunded on Kickstarter.com.
The launch of SIA Scotch Whisky gave me the opportunity to connect with many people within the food & beverage industry and opened my eyes to the large existing gap for funding minority entrepreneurs. Since that moment, my purpose – and SIA's – has been to embrace the cultural diversity that defines our country and to inspire and support underrepresented entrepreneurs to follow their dreams.
Our mission is to help support and inspire other underrepresented entrepreneurs achieve their business dreams and have access to the resources and tools to help them get there. Through the Entrepreneurial Spirit Fund by SIA Scotch, we are encouraging entrepreneurs of color to take action and go for the greater vision while receiving capital, mentorship and building a sense of community.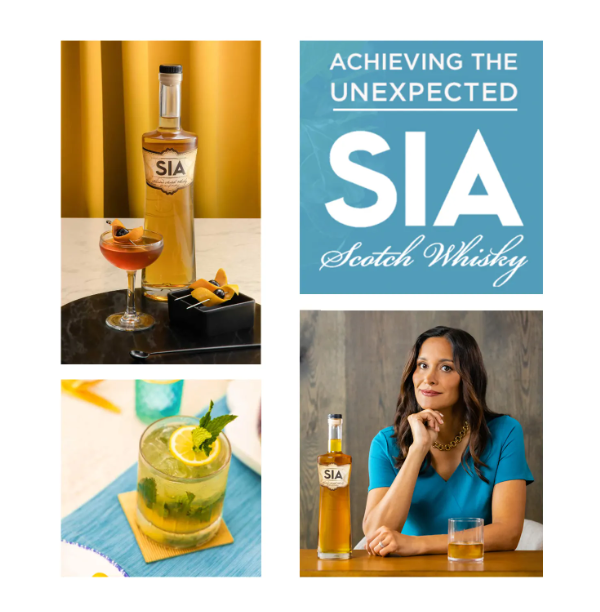 SIGN UP FOR OUR NEWSLETTER
Never miss a nunchi moment - delivered directly to your inbox.