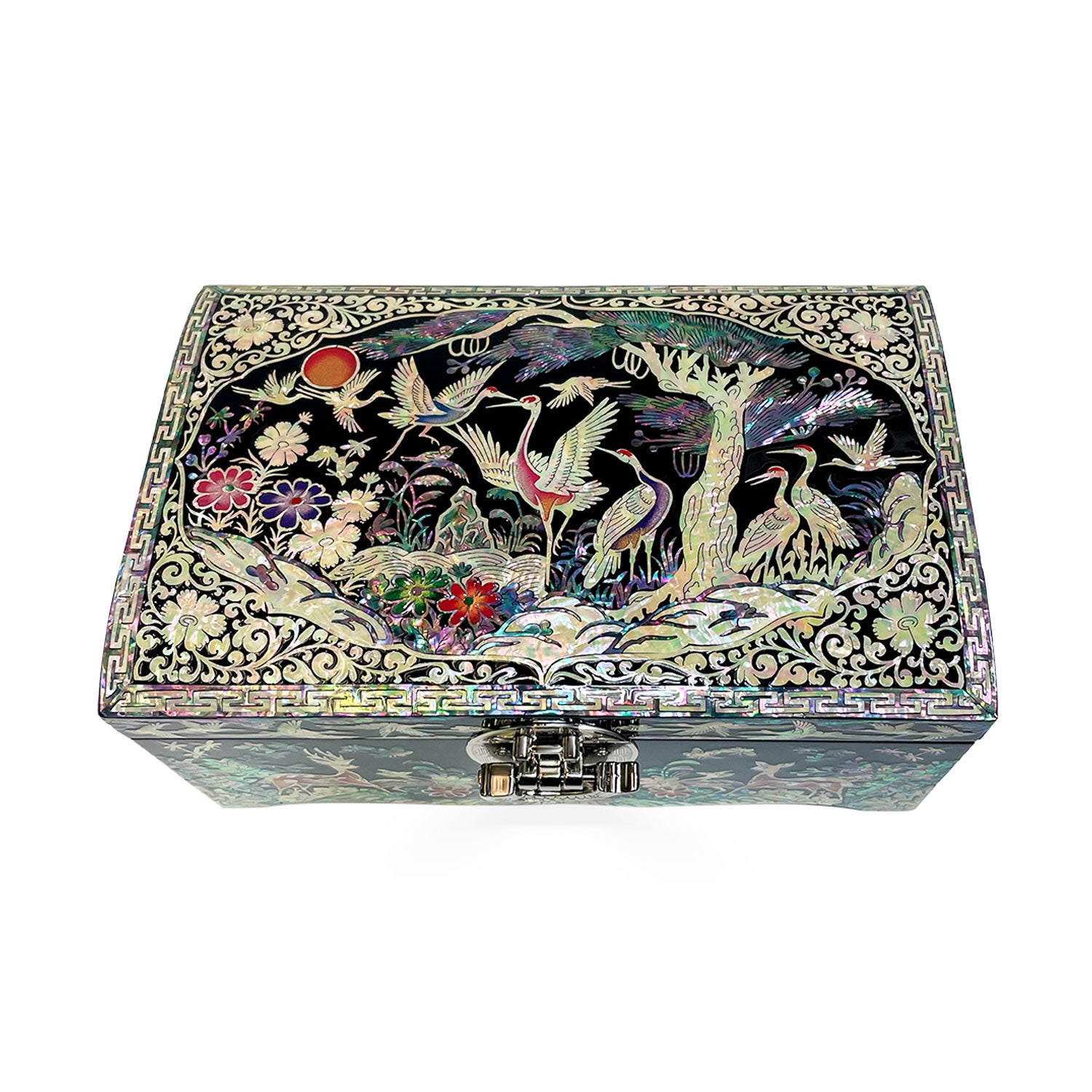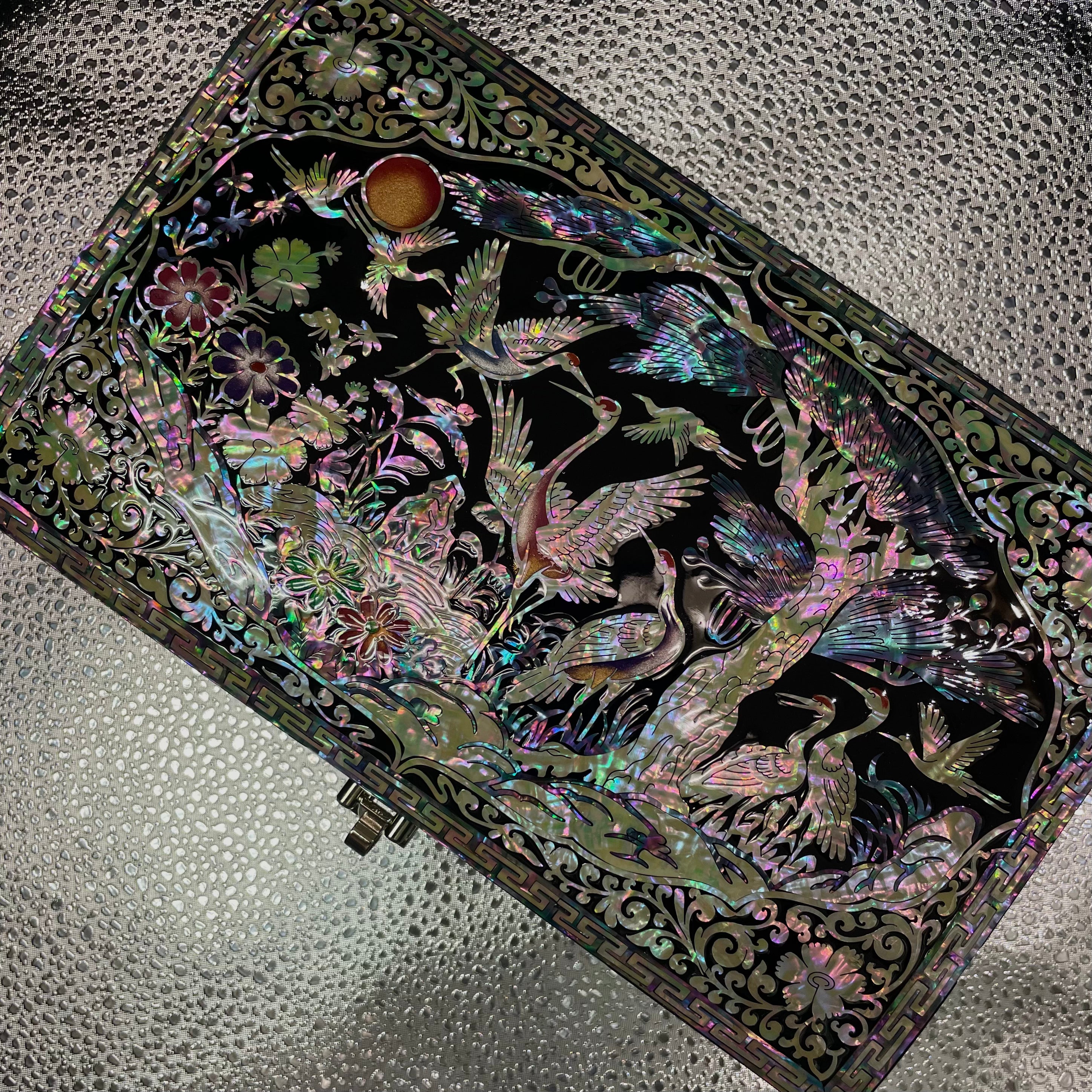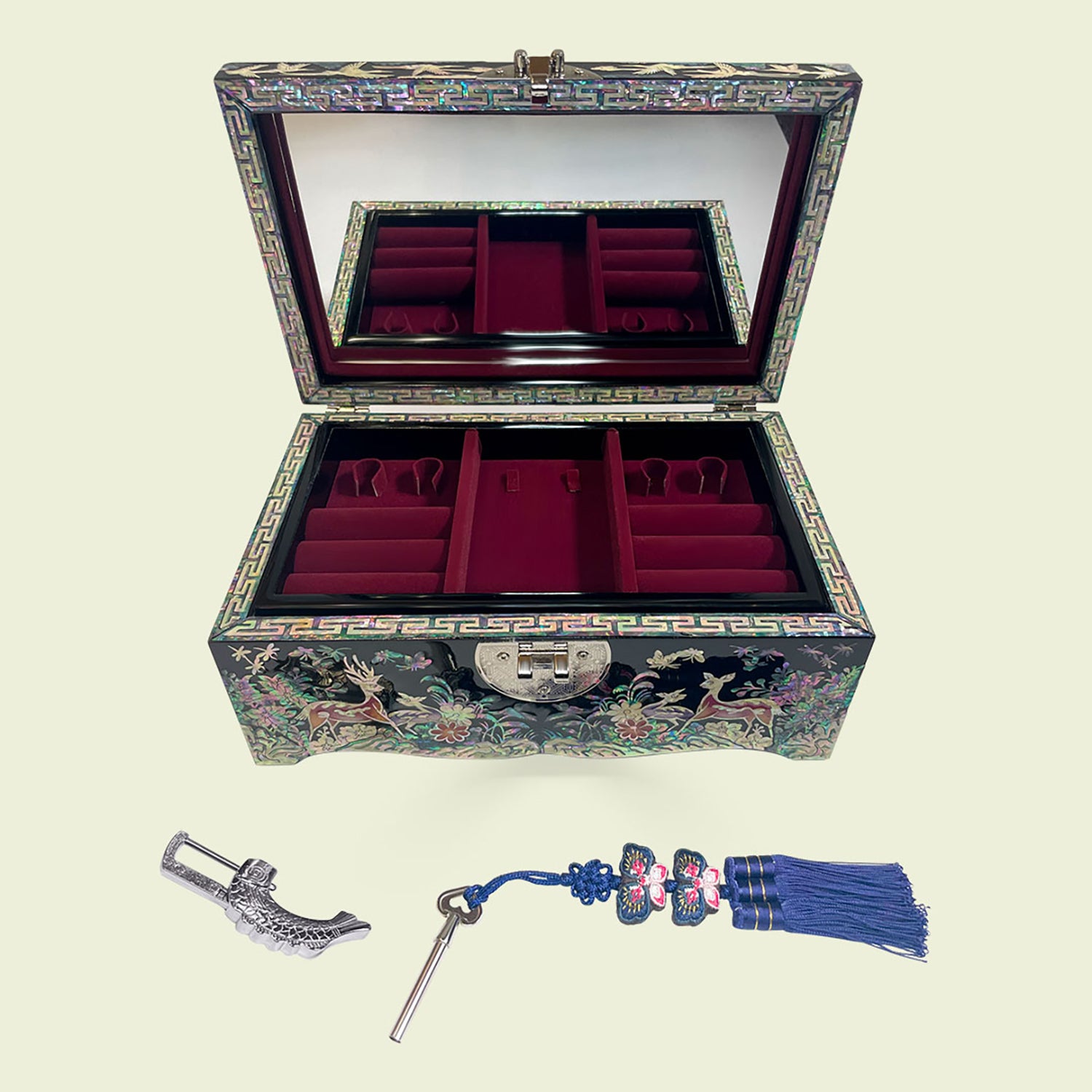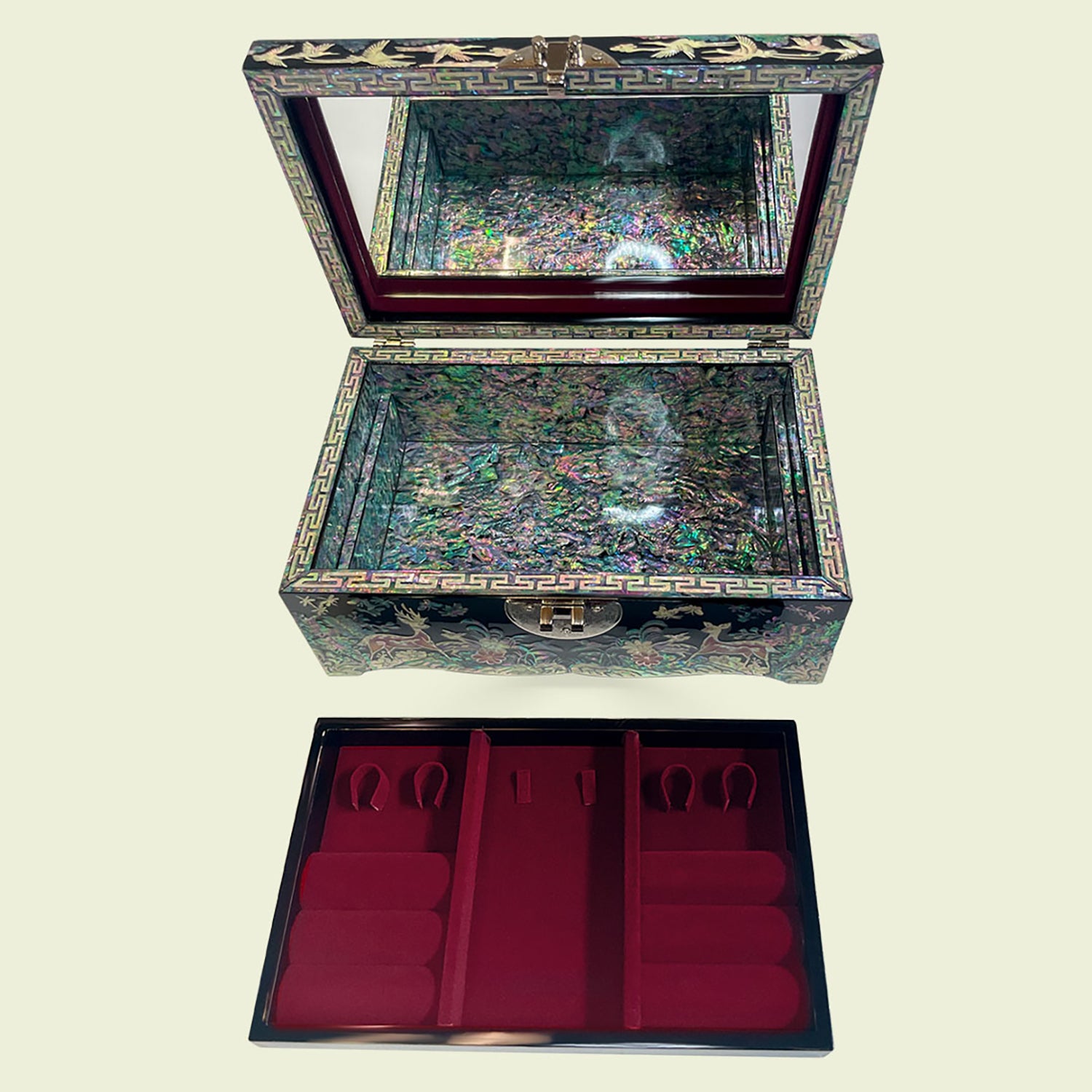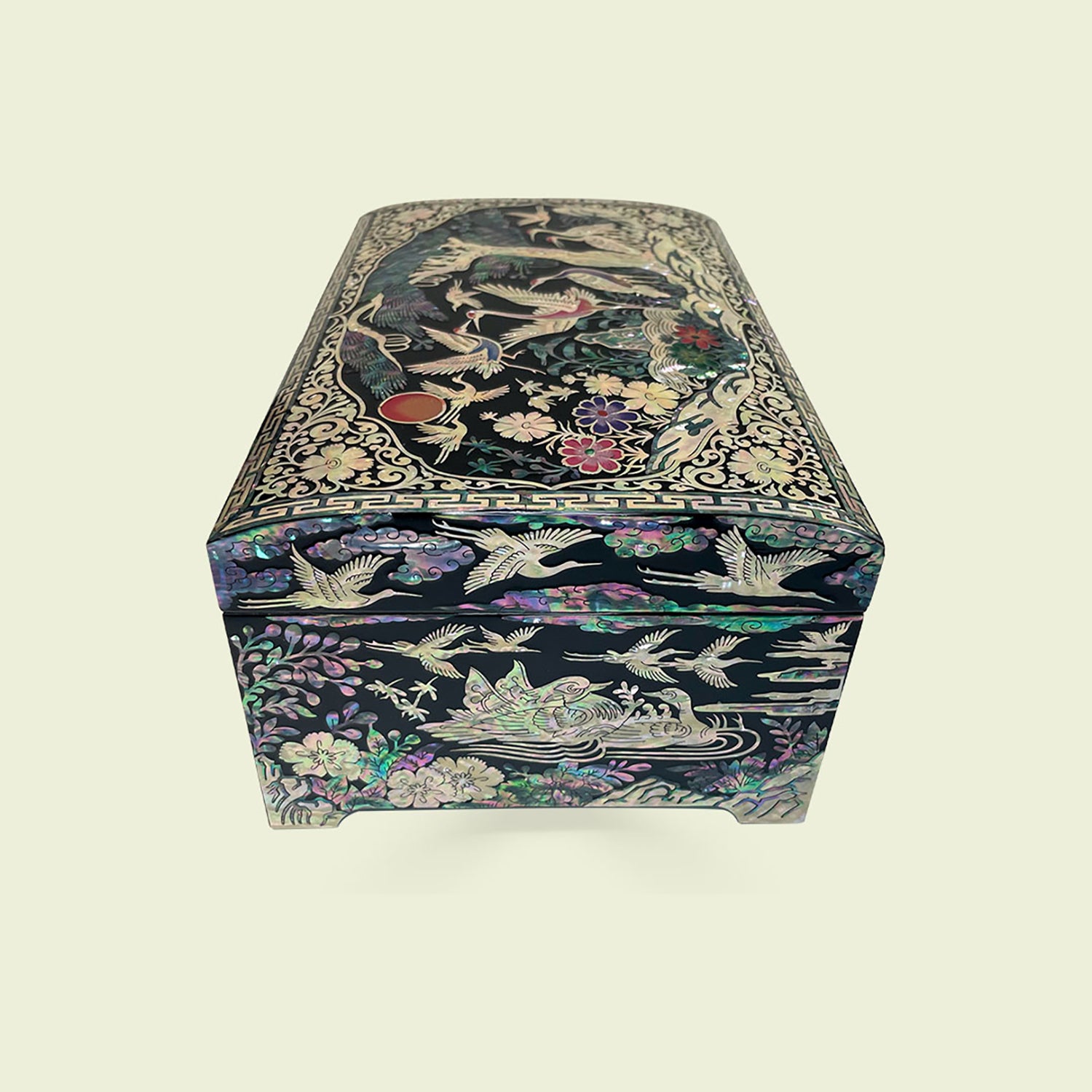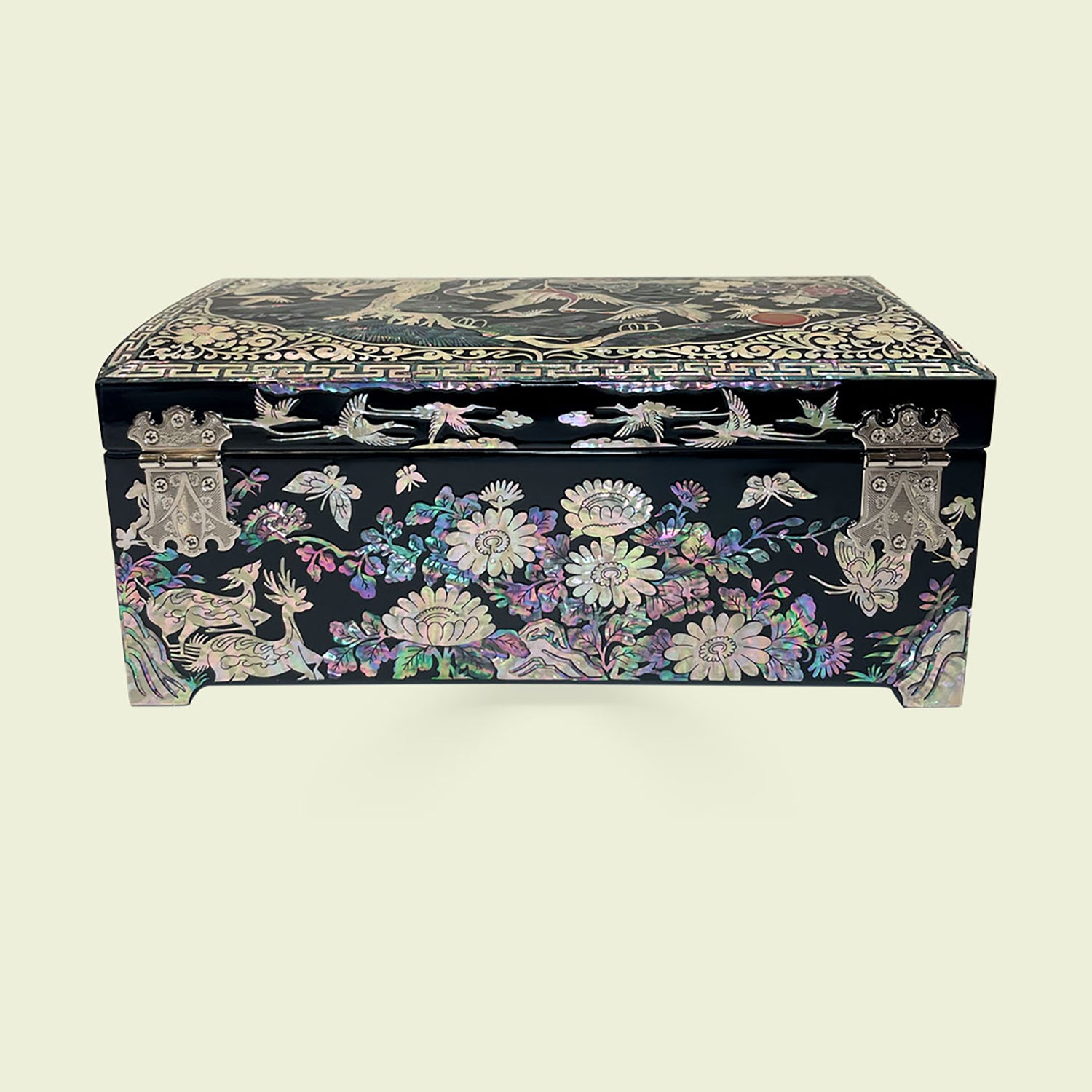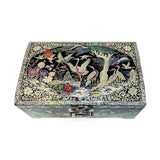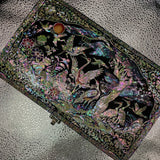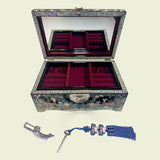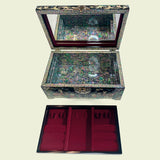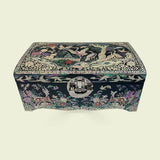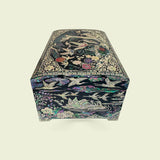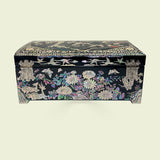 Swan Song Mirrored Jewelry Chest With Lock and Key
Introducing the exquisite NaJeon Chilgi jewelry box - a true masterpiece of traditional Korean lacquerware. Painstakingly handcrafted by skilled artisans in South Korea, this box is embellished with the finest quality Mother of Pearl inlay, lending it a luminous and iridescent sheen that is truly enchanting. Each delicate piece of Mother of Pearl is meticulously crafted using natural materials, including sustainably harvested trees and abalone sourced from the depths of the sea. This jewelry box includes drawers lined in the interior with luxe red velvet. The result is a stunning box that radiates a pearlescent light and showcases the incredible craftsmanship and attention to detail that goes into every aspect of its creation. Experience the timeless beauty and elegance of the NaJeon Chilgi jewelry box - a truly unique and luxurious addition to your collection.
Made in Lacquered Wood and Mother of Pearl.

Includes a glass mirrored interior and a red velvet jewelry compartment tray. 

Comes with a Norigae key.

One Size:

10" L x 6.5" W x 4.5" D.

Handmade in South Korea.
Swan Song Mirrored Jewelry Chest With Lock and Key