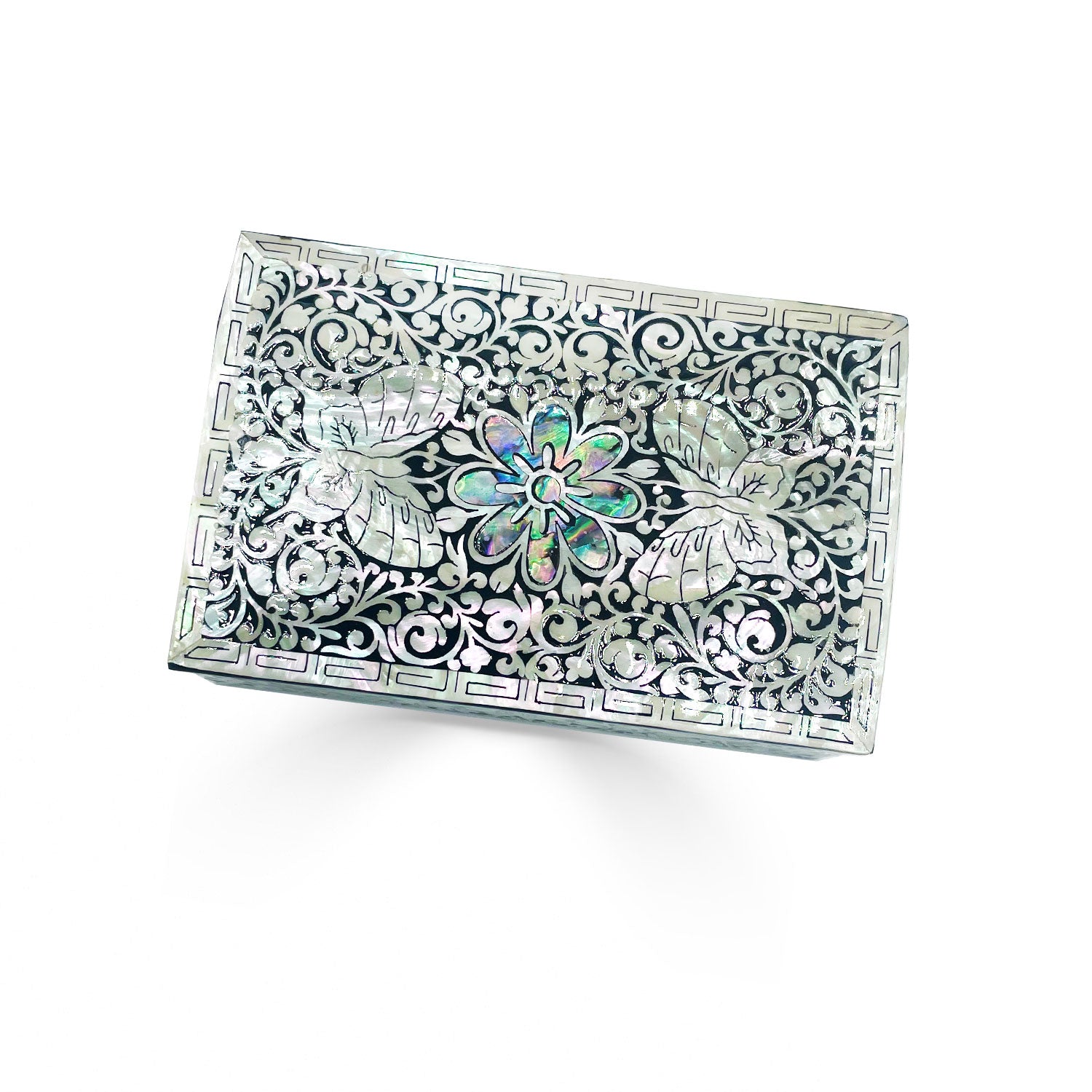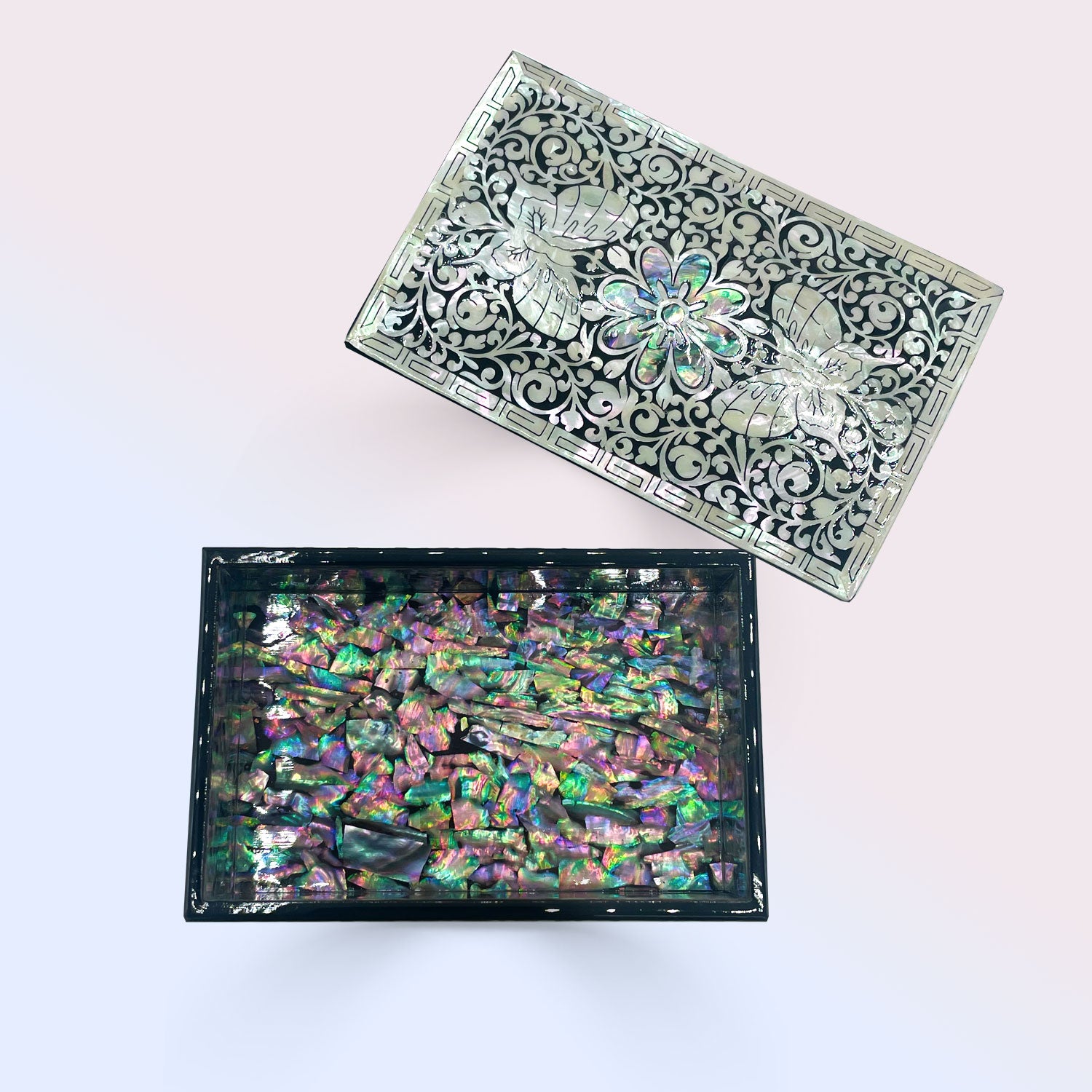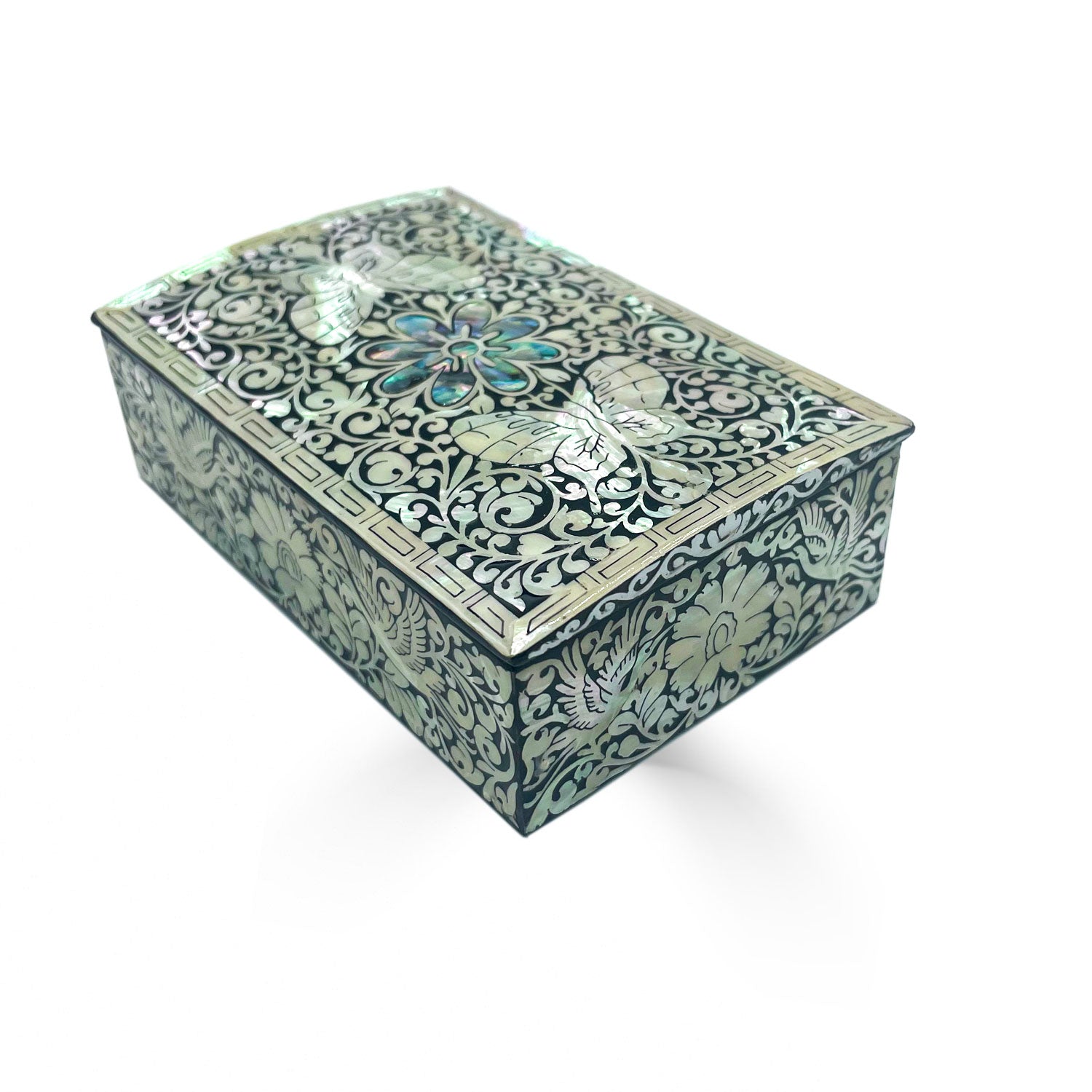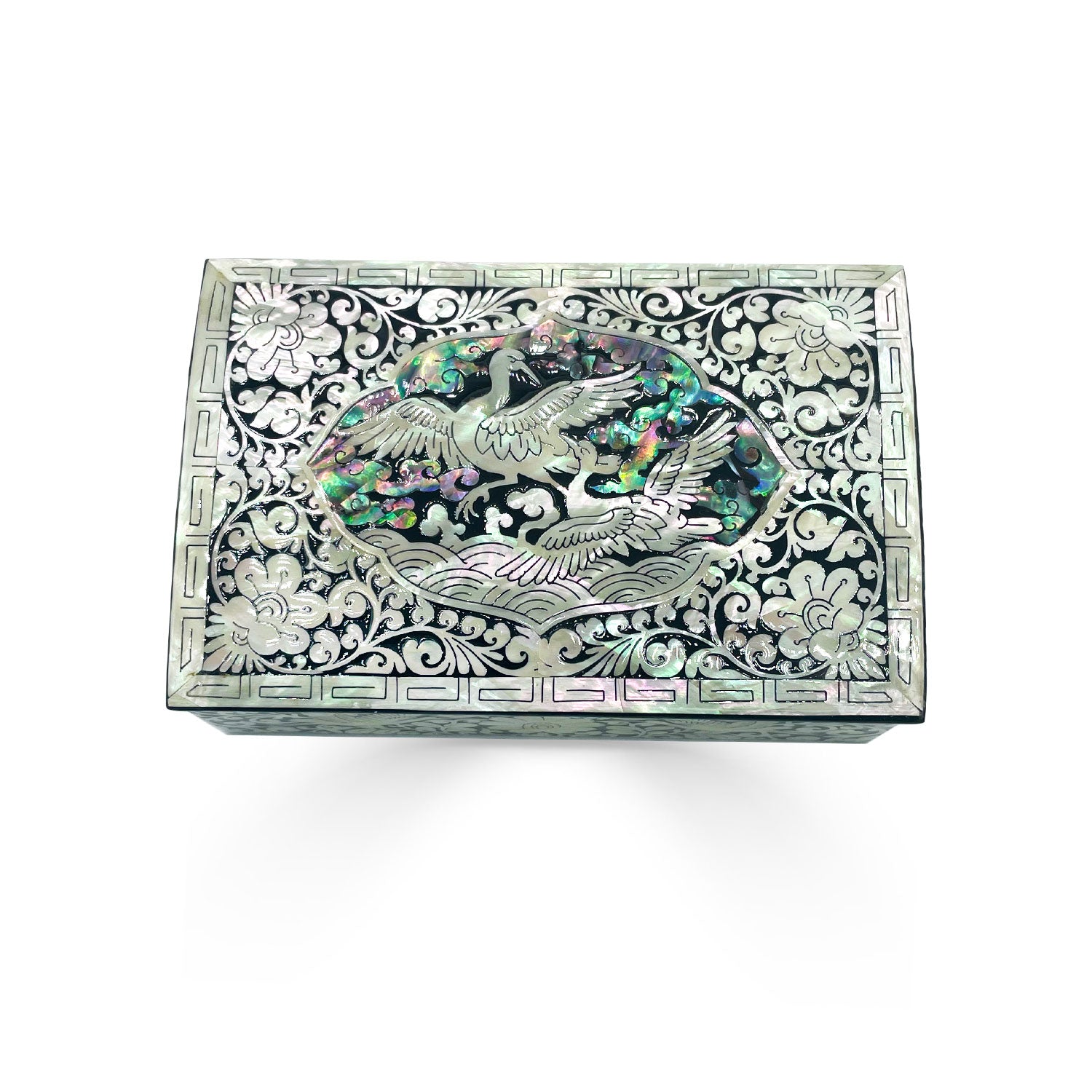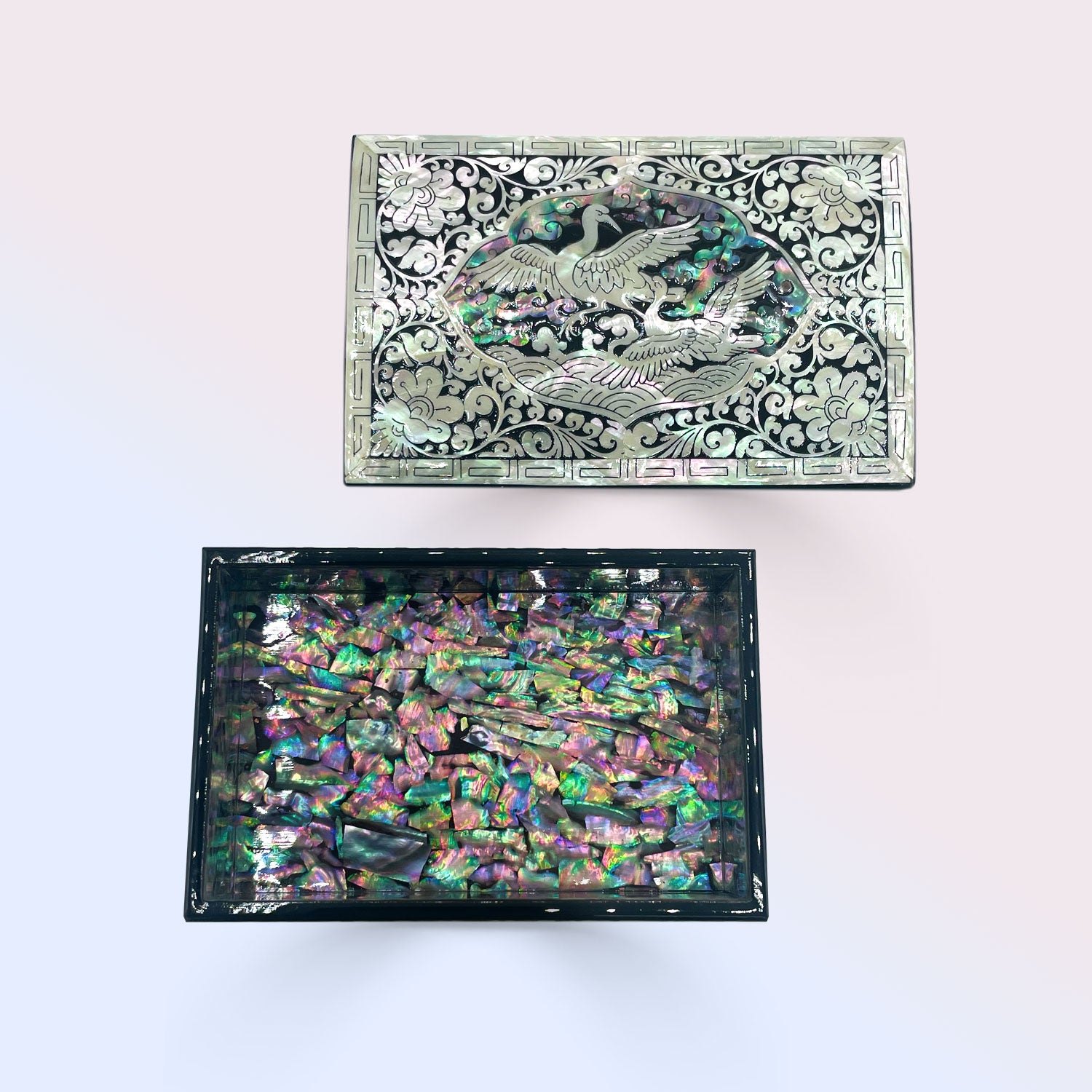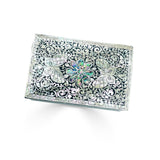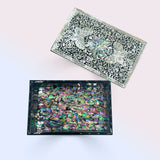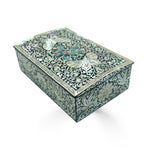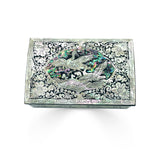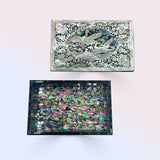 Small Opaline Haze Jewelry Box
Introducing the exquisite NaJeon Chilgi jewelry box - a true masterpiece of traditional Korean lacquerware. Painstakingly handcrafted by skilled artisans in South Korea, this box is embellished with the finest quality Mother of Pearl inlay, lending it a luminous and iridescent sheen that is truly enchanting. The cranes symbolize longevity, purity, and peace.

Each delicate piece of Mother of Pearl is meticulously crafted using natural materials, including sustainably harvested trees and abalone sourced from the depths of the sea. The result is a stunning box that radiates a pearlescent light and showcases the incredible craftsmanship and attention to detail that goes into every aspect of its creation.
Made in Lacquer and Mother of Pearl.
Dimensions: 4" x 2.5".
Handmade in South Korea.
Small Opaline Haze Jewelry Box