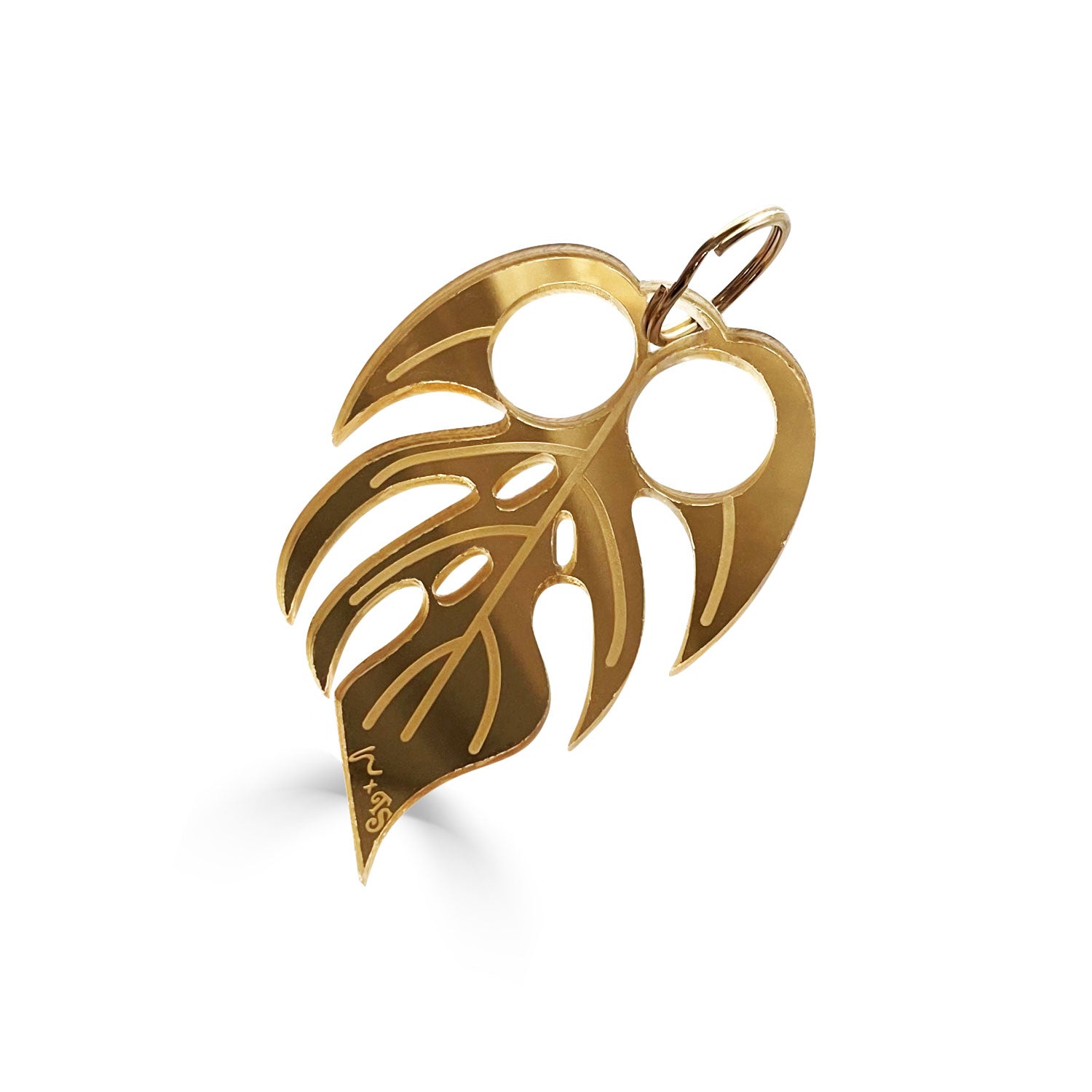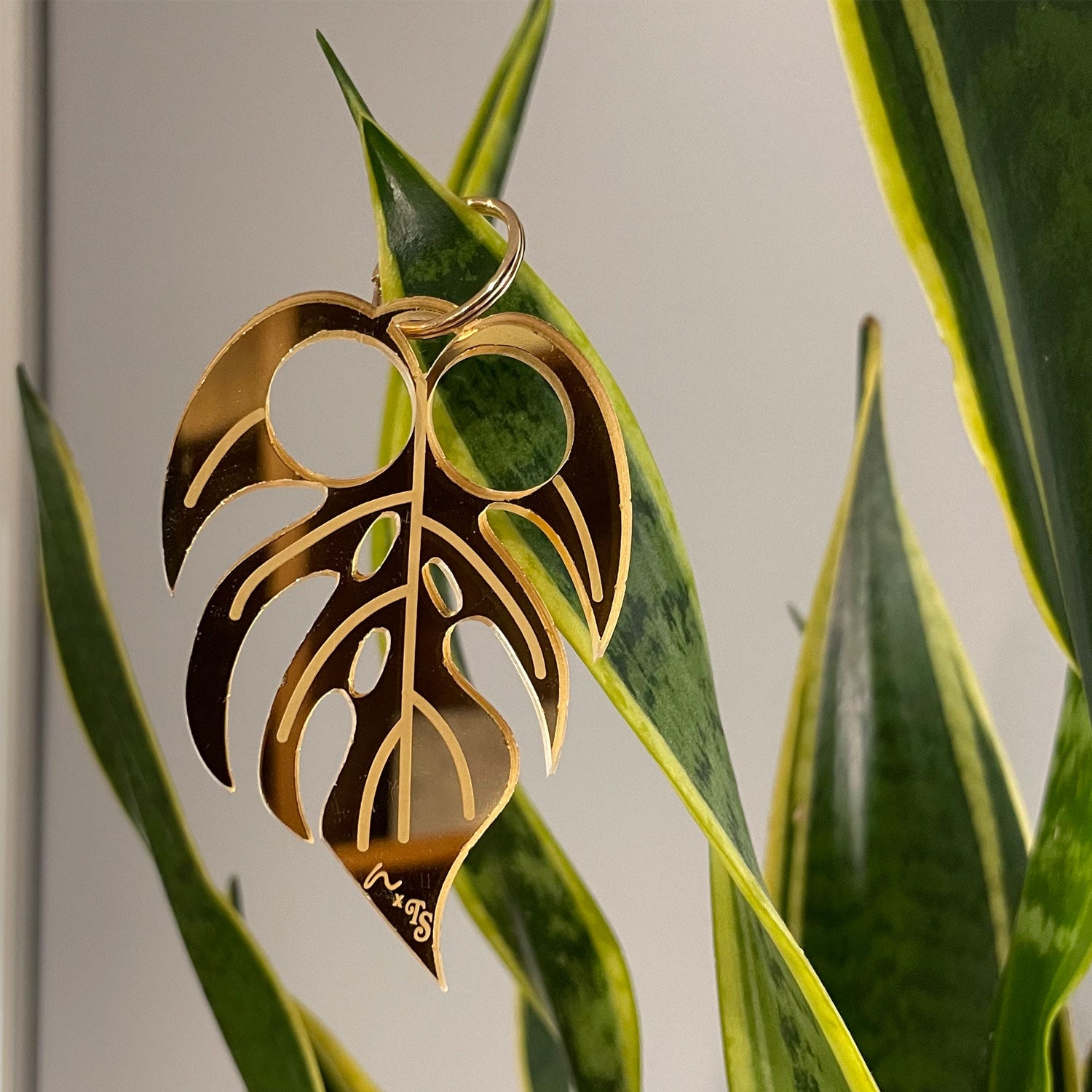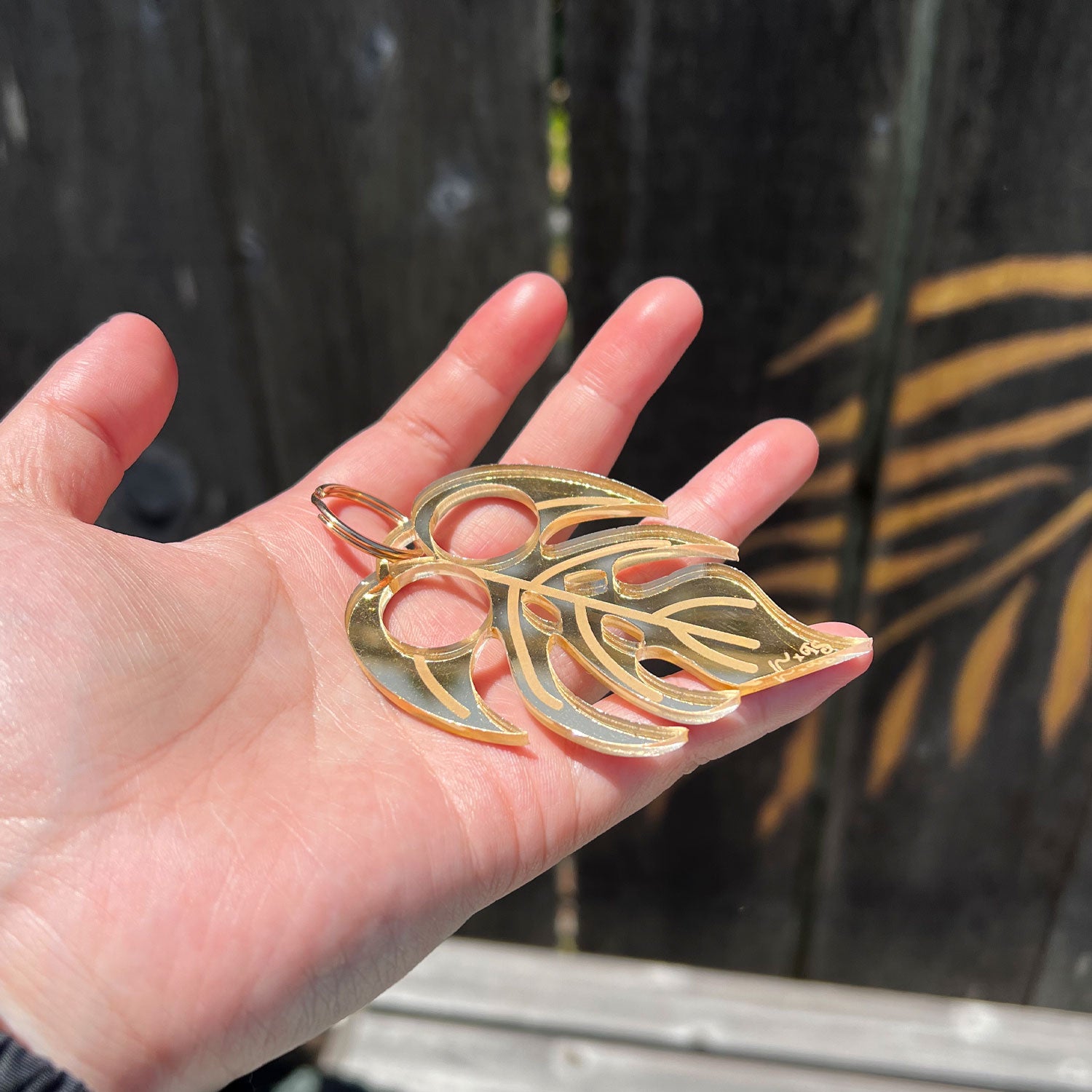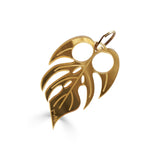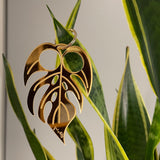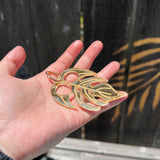 We're so proud to launch this collaboration with artist and graphic designer Tia Samn. A blend of style and functionality, the Monstera Keychain is crafted to mirror the tenacious nature of the iconic monstera plant, a symbol of growth and resilience that blooms unique and beautiful leaves.
But it doesn't stop there - this keychain is also designed with your safety in mind, featuring two round openings that allow you to loop your fingers securely through. Transforming into a discreet self-defense accessory, it provides peace of mind and a sense of empowerment wherever you go.
Can only be shipped within the United States + Puerto Rico.

Mirrored Acrylic.


Length: Approximately 3".

Compliance to local, state, and federal laws is the responsibility of the customer purchasing. Our self defense items are for people 18+. 
 DISCLAIMER, RELEASE, ASSUMPTION OF RISK, WAIVER OF LIABILITY AND INDEMNITY AGREEMENT: nunchi US LLC is not responsible for any physical harm or damage from the use or misuse of self-defense accessories.
By purchasing a self-defense accessory, you understand that nunchi does not warrant that you may legally purchase, possess, or carry these products according to any state or local laws. You also acknowledge that you have determined their legality before purchasing and that you are an adult of at least 18 years of age and under no legal disability.
By purchasing the Monstera, the buyer warrants that he/she is in compliance with all applicable federal, state and local laws and regulations regarding the purchase, ownership and use of the item. The buyer expressly agrees to indemnify and hold harmless nunchi for all claims resulting directly or indirectly from the purchase, ownership and use of the item in compliance or violation of federal state and local laws or regulations.
This item spends an estimated 1-3 business days in production before shipping. Please place your custom orders accordingly with enough time to be produced and shipped.

Selecting expedited shipping will not speed up the production time.