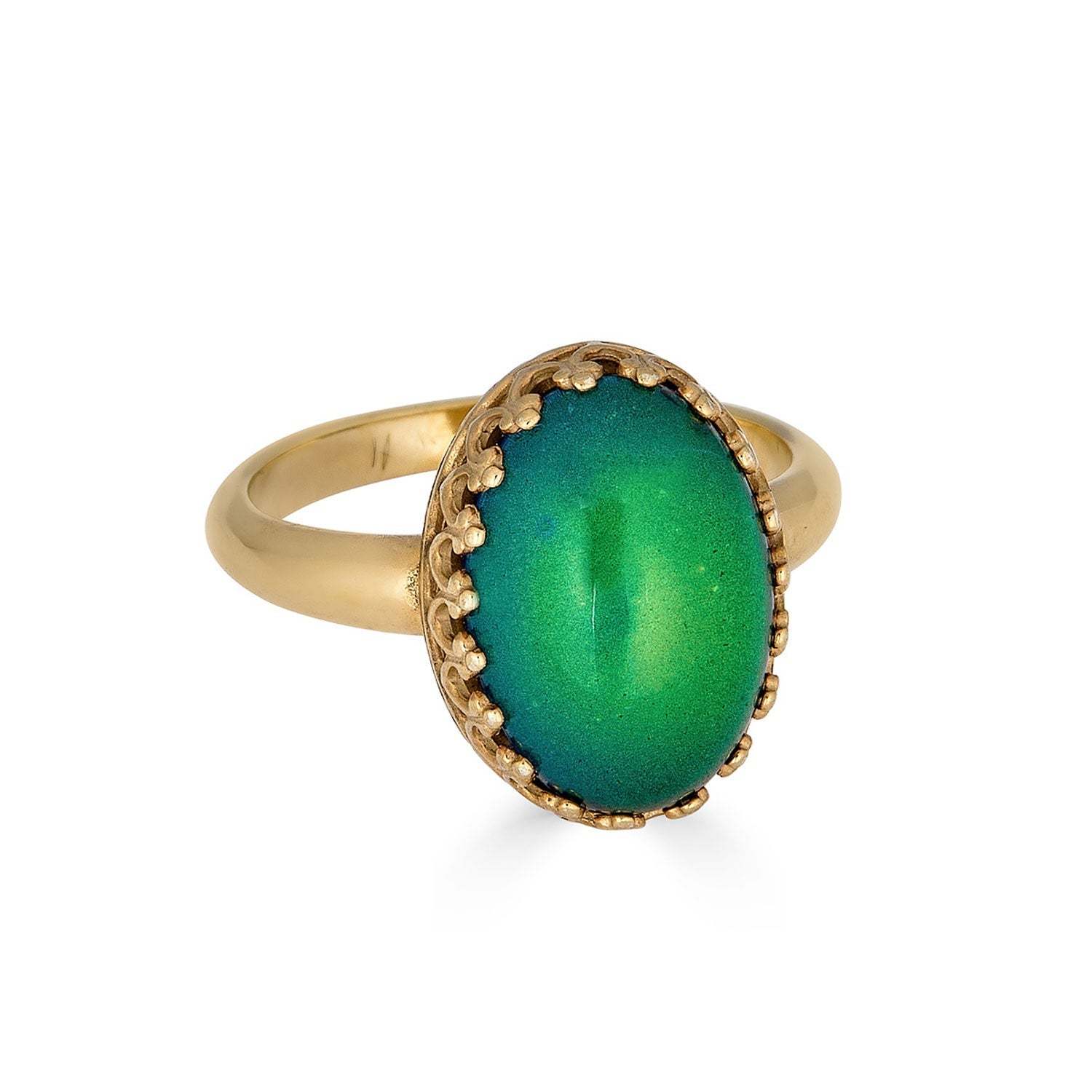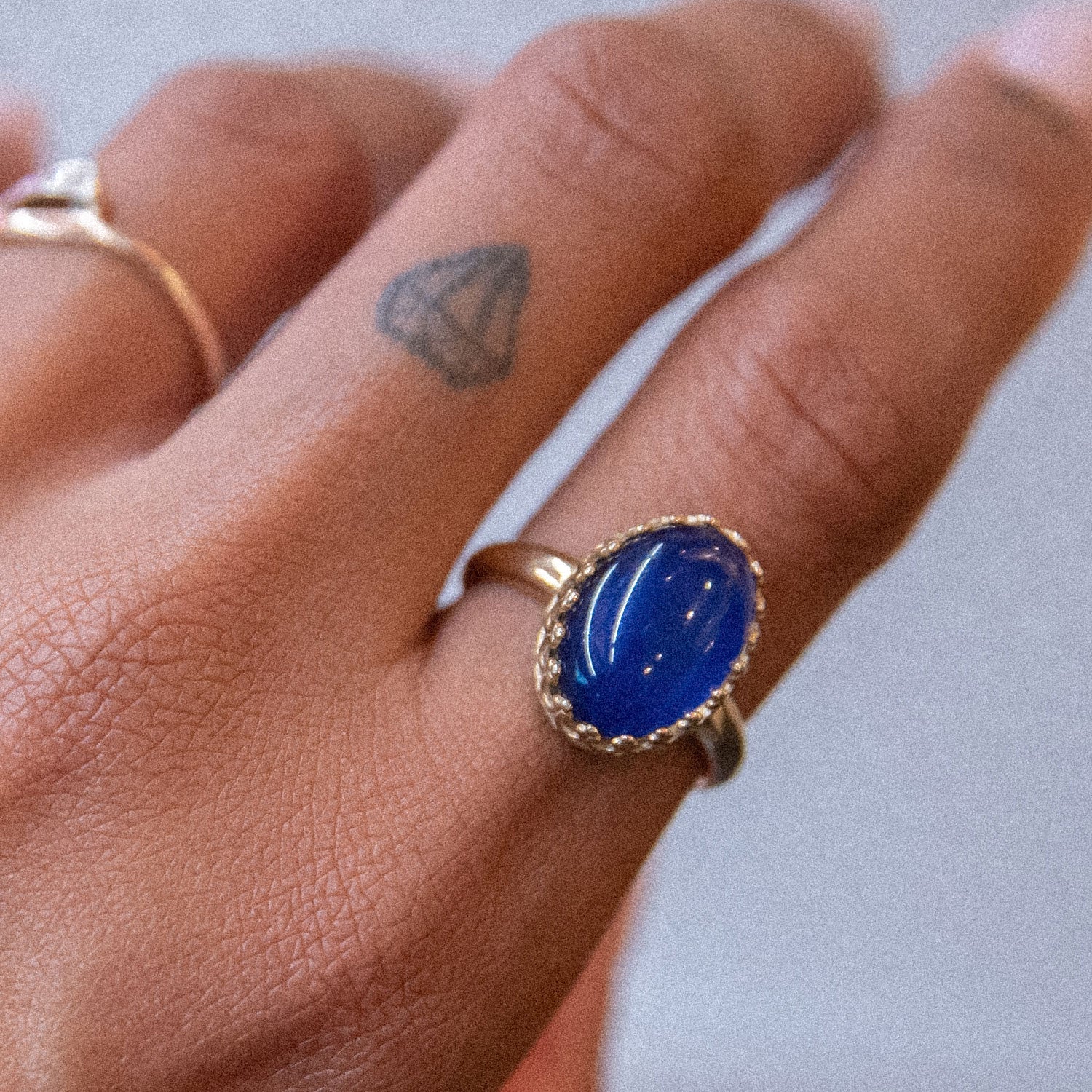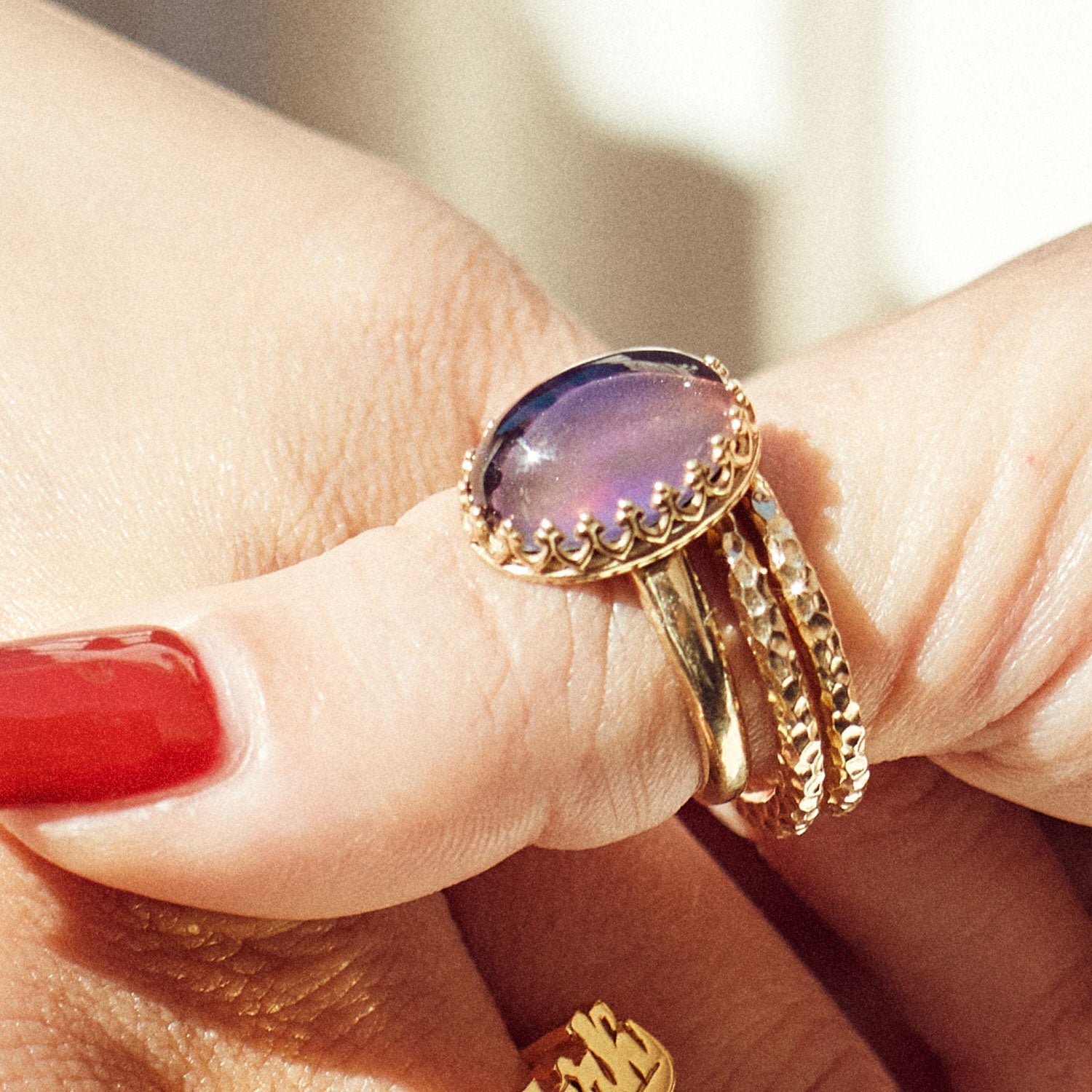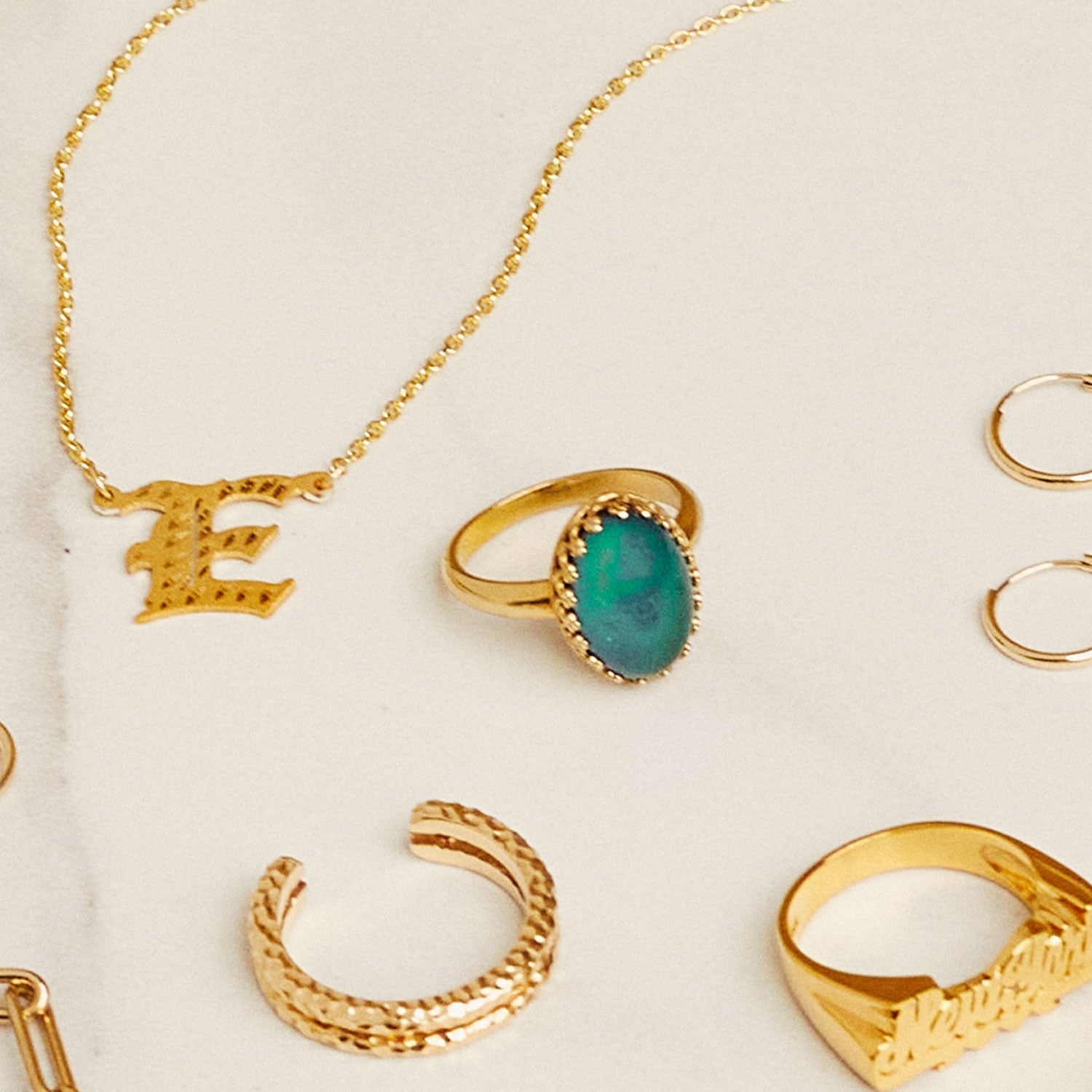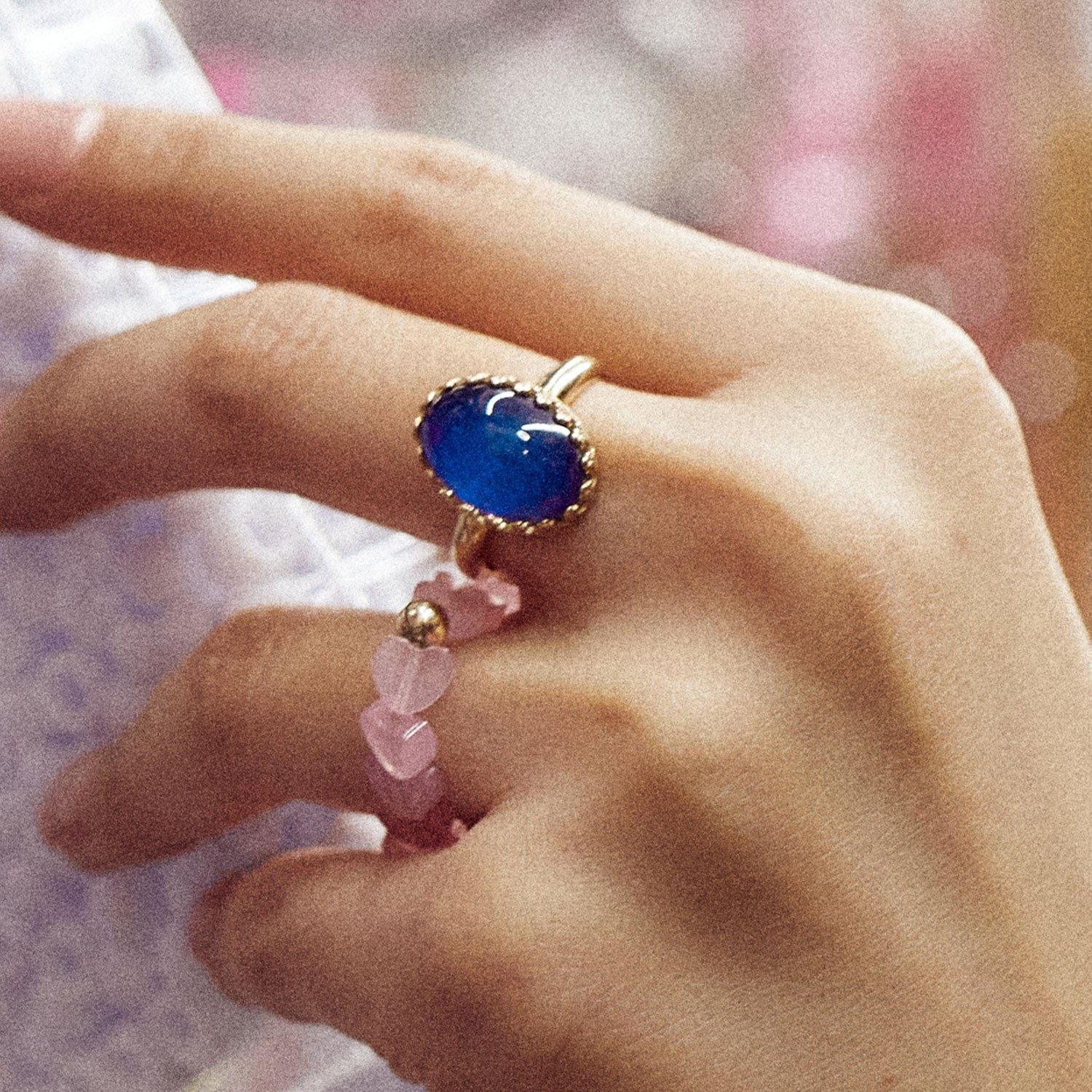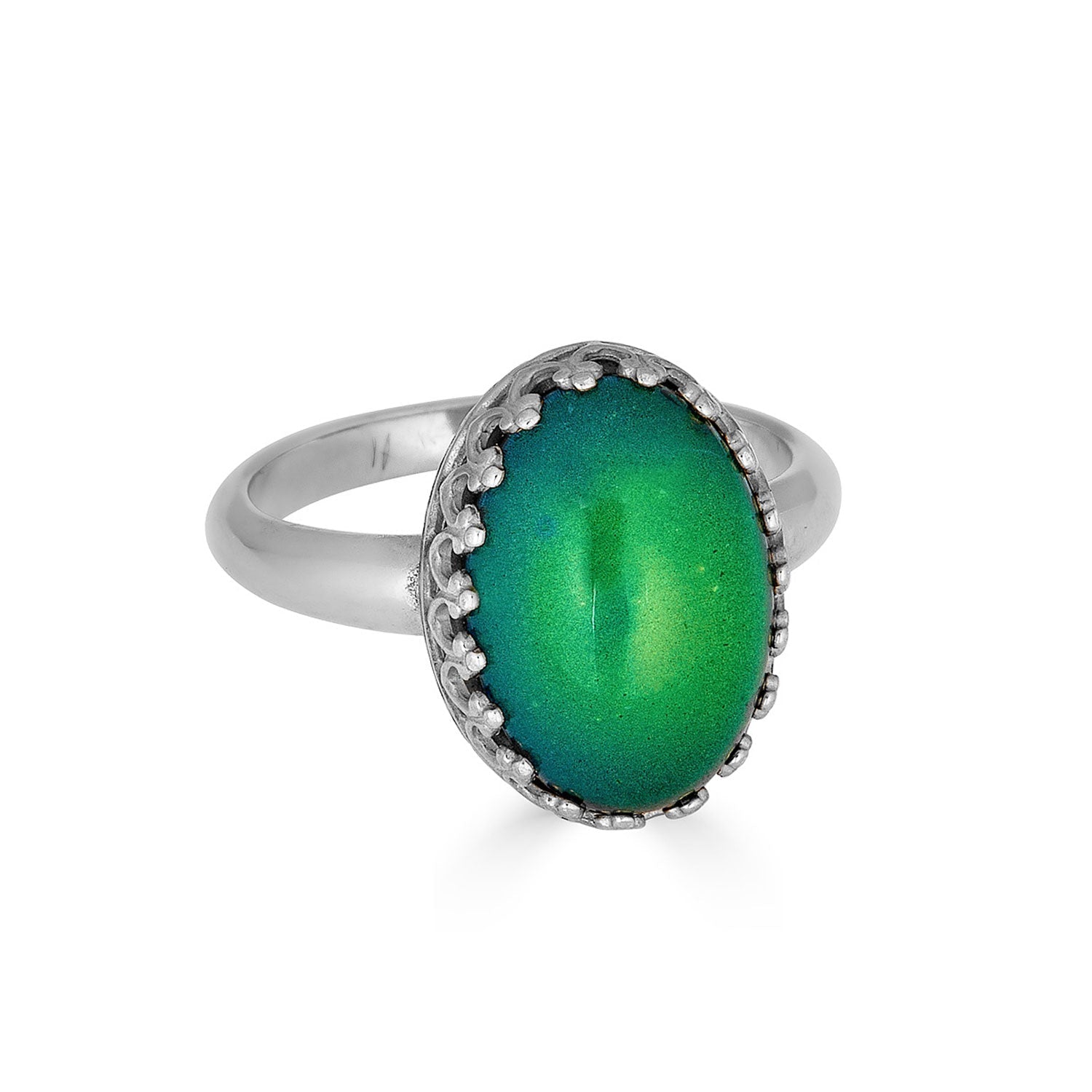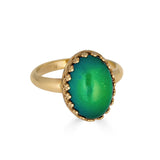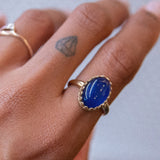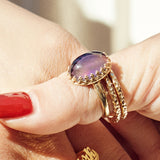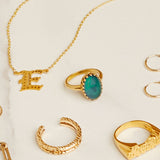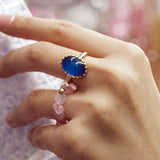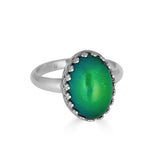 'You Good?' Color-Changing Mood Ring
Figure out what mood you're in with this gorgeous cabochon stone, which changes color with your body energy and aura.

Black: stressed

Blue: chillin'

Purple: invigorated

Green: in my feelings

Red: passionate

Orange: hyped

Yellow: calm
Available in multiple metals.

Height: 14mm.
Stone: oval cabochon mood ring.
This item spends an estimated 1-2 business days in production before shipping.
'You Good?' Color-Changing Mood Ring